There's something a little satisfying about the fact we can now replicate the birth experience for men.
Hey, there's no baby at the end of it, but at least the male of the species has an idea of what really goes on in the labour ward.
So it is with great relish we bring you this clip of Heart DJ Tom Heavens "giving birth" live on the breakfast show.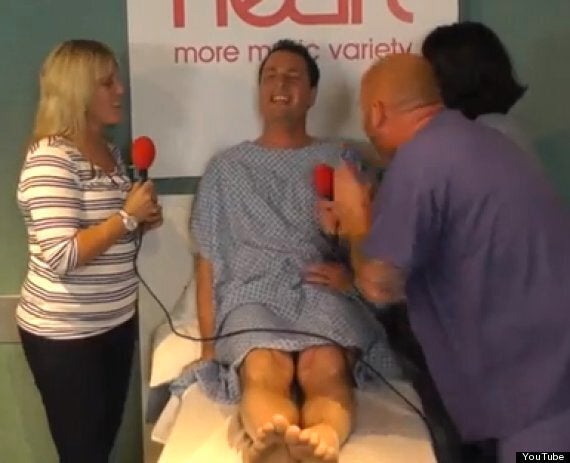 'I'm breaking wind and I can't help it': Tom Evans has a tough time
Resplendent in a hospital gown and sweating profusely, Evans writhes, screams and confesses: "I'm breaking wind and I can't help it."
Related