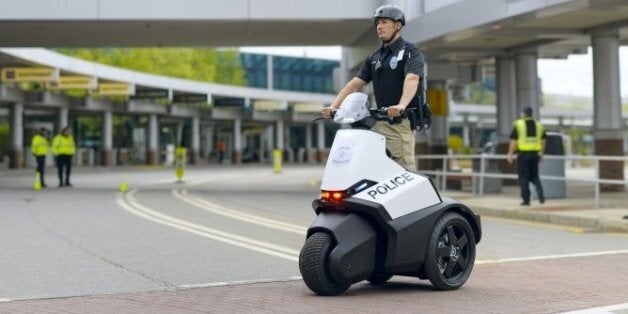 If you're a police officer patrolling the streets, you need only a few basic things from your vehicle. It needs to be fast, manoeuvrable, and command a measure of respect.
So how about two out of three?
Segway, makers of the (in)famous two wheeled, self-balancing 'personal transporter' of the future (now relegated to tourist tours and internet ridicule), have developed a new police tricycle they say could be the future of law enforcement.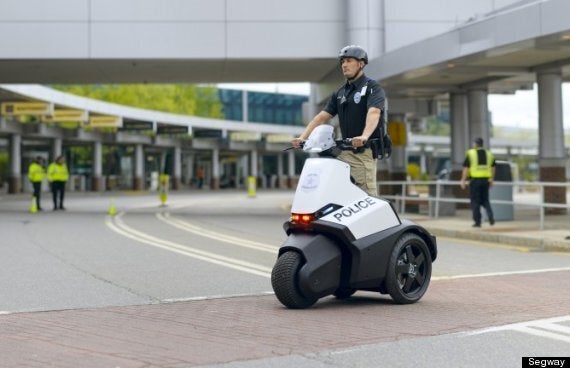 It makes sense - more than 1,500 police departments (many in the US) use Segways, and are the companies biggest customers.
The Segway SE-3 Patroller is described as "an ideal match for missions that require a larger vehicle, which displays a more visible and obvious security presence ".
The battery powered vehicle has a very tight turning radius, and can be charged from any power socket.
"Powered by multiple rechargeable Lithium-Ion batteries that can be charged at any standard electrical outlet or swapped out for replacement batteries to allow for continuous use, the SE-3 Patroller also features independent direct rear wheel drive, travels in reverse and turns in a very tight radius.

The SE-3 boasts rugged Whelen® emergency lights, a headlight, brake light, siren and lockable storage, as well as a 4.3" color display that is sunlight-readable, which provides the rider easy-to-understand operational data including speed, battery life and distance travelled."
The vehicle costs $11,999 and comes with a siren. Which is handy.
There are no plans to introduce it to the UK, but for the purposes of pointing and laughing at shopping centre security guards, we can only hope.