Ukip voters have suggested that polling stations are handing ballot papers to attendees with a fold obscuring the name of their party.
Dozens of people have complained on Twitter that the ballot paper has been folded to obscure Ukip's section at the bottom because the parties are listed alphabetically. The Electoral Commission has said it is monitoring the situation.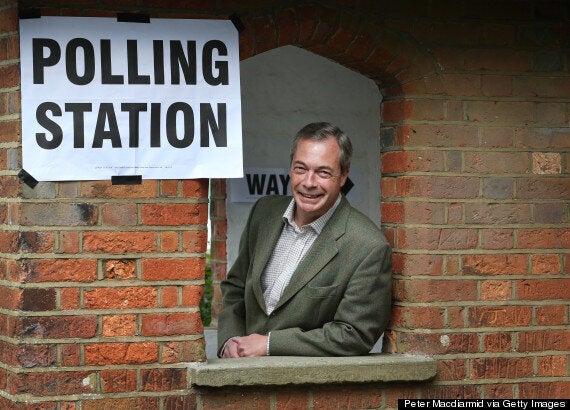 Ukip are worried people may accidentally vote for other anti-EU parties
A Ukip spokesman said that the party had expressed concern about the issue over the past week. "We've been getting the message out on Twitter and in the media that people need to look careful for our famous pound sign logo and for the UK Independence party."
The number of anti-EU parties on the ballot paper is potentially confusing. Other parties include An Independence from Europe (which has the slogan UK Independence Now) as well as No2EU, Britain First, and the We Want A Referendum Now party.
An Independence from Europe party set up by a former Ukip MEP who was deselected last year, is near the top of the list of parties on the ballot paper because they are listed alphabetically.
It is understood that the party are not yet too concerned that the problem is massive or widespread.
But in an interview with The Telegraph last week, Nigel Farage said the "non-party that masquerades as being us that could well cost us the election, and that is very worrying. There could be a large number of people who vote for a party different from the one they intended to vote for. This is supposed to be democracy.
"We have had postal voters ring us up and say 'oh dear, we have voted for the wrong party'. My contention is that 'An Independence Party' with the slogan 'UK Independence Now' is passing off.
"It is a group of disaffected people, people that we have deselected, that we have kicked out of the party, who have done this in an attempt to damage Ukip. It is astonishing that the Electoral Commission could have allowed this to happen. I cannot imagine a party with the word Conservative, or Labour or Liberal in it being allowed on the ballot paper."
A suspiciously similar tale was pushed in 2009, with Ukip leadership saying that they would mount a challenge to election results, which did not materialise. There were complaints that Returning Officers folded the ballot papers so that the last two, three or four parties in alphabetical order remained hidden when the first fold of the paper was opened.
It has been pointed out by several people on Twitter that today's Google doodle, themed around the European elections, has a picture of a ballot paper with a cross on the final box.
That means Google is pro-Ukip, wags on Twitter suggested:
It does depend on whether the Google doodler was based in Yorkshire and Humber, however. If they are, it could potentially be a vote for Yorkshire First, which is campaigning for a Parliament for Yorkshire.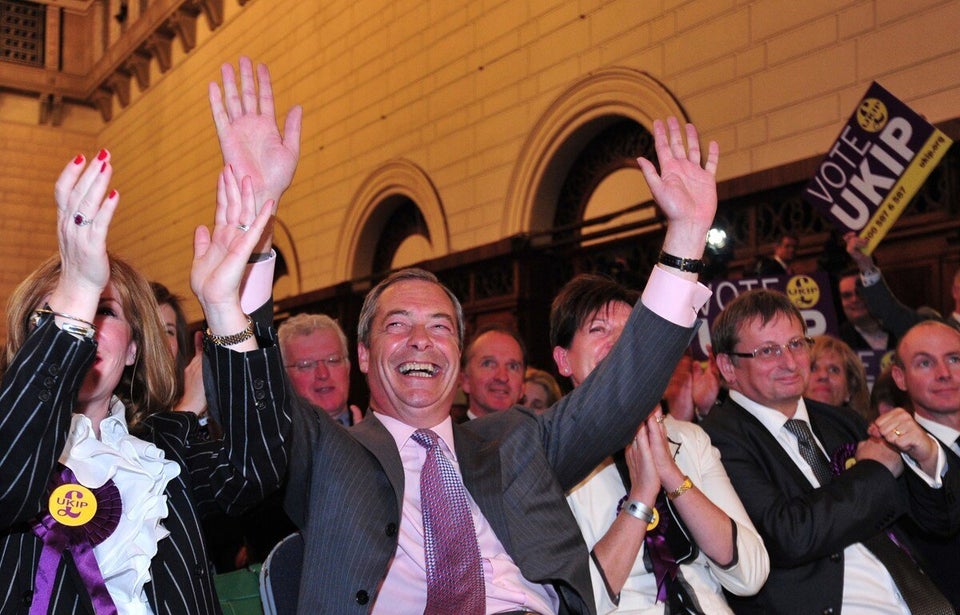 European and local council elections