This is the astonishing moment a one-year-old baby tumbled from a second floor window – and was expertly caught by a passerby.
CCTV footage shows two men in the midst of a thunderstorm with their arms outstretched as the child clambers onto a window ledge.
As the men position themselves, residents place cardboard and a sofa on the ground.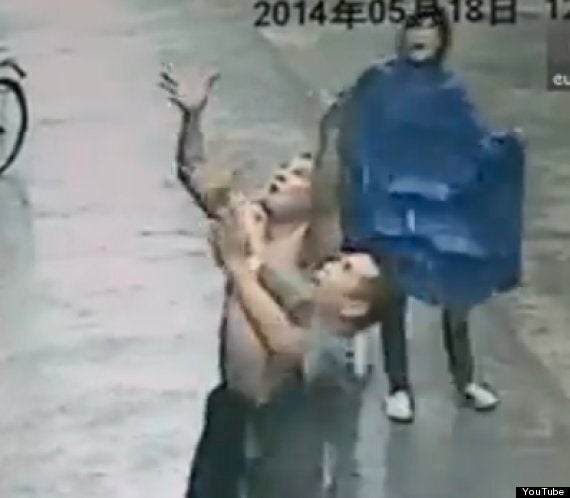 It's hard to watch this without holding your breath
Fortunately the naked infant did not touch the ground – and landed straight in the arms of one of the men.
A woman presumed to be his mother then rushes up to gather her mercifully uninjured child.
One of the men, identified only as Mr Li, told China's CCTV: "I didn't think too much at the time.
"I was just afraid of failing to catch him. Some people put down cardboard to avoid serious injuries to the baby if I fail to catch him.
Related