Let's talk about Cesc, Fàbregas. The subject of a saga that summarised how amateurish and gullible Manchester United were last summer, he is being touted for a move back to England, and back to Arsenal, possibly.
Three years into his Barcelona return, Fàbregas is still struggling in Catalonia and although he was a first-teamer under Tata Martino, Luís Enrique is now in charge and may have other ideas.
Fàbregas is not exactly a priority for Arsenal, who need a right-back, a goalkeeper, a centre-back, a defensive midfielder, a winger and a striker, however his return would be warmly welcomed by Gooners.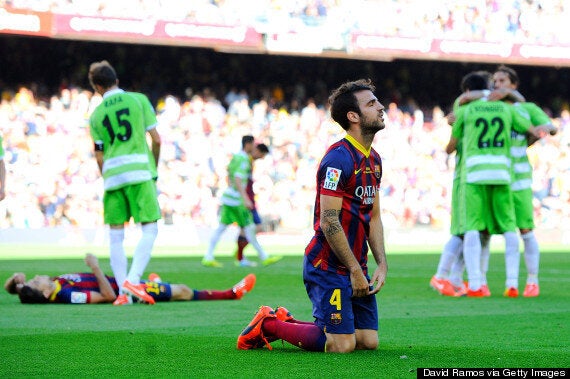 Fàbregas has not progressed at Barcelona and could return back to Britain
Whereas Arsenal supporters are basking in the glow of their FA Cup win, United's are becoming impatient with executive vice-chairman Ed Woodward already. Luke Shaw has still not signed, they have, reportedly, pulled out of a deal for Toni Kroos, their interest in Fàbregas has cooled after they had their fingers burned and Thomas Müller will also not be heading to Old Trafford, say the Guardian. It could be another long summer under Woodward.
United are prepared to cut Marouane Fellaini adrift after just a year, though, say the Express. They will accept £15 million for a player they spent £27.5m on, when they could have had him for £4.5m less had they triggered his buyout clause before last August.
Bacary Sagna has agreed a £140,000-per-week deal with Manchester City, which is roughly £60,000 more than what Arsenal were offering him.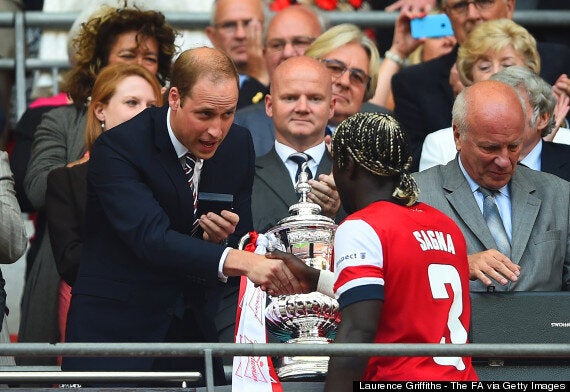 Sagna receives the one and only trophy of his Arsenal career
Arsenal are also eyeing Antoine Griezmann, who will be doubtlessly dubbed their "greaseman" if he does join.
Arsène Wenger is keeping tabs on Morgan Schneiderlin, too, although he could face competition from Brendan Rodgers and Liverpool, raring to go again.
QPR striker Loïc Rémy is another player involved in a separate Arsenal-Liverpool tug-of-war.
And to prove silly season is well underway, Paris Saint-Germain are prepared to spend £50m on David "controlled by a 10-year-old on a PlayStation" Luíz.
Related