Two members of a Japanese girls' pop group were reportedly injured when a man wielding a saw attacked the group during an event for fans.
The attack happened during a handshake event for the group with fans in Takizawa city in Iwate prefecture on Sunday.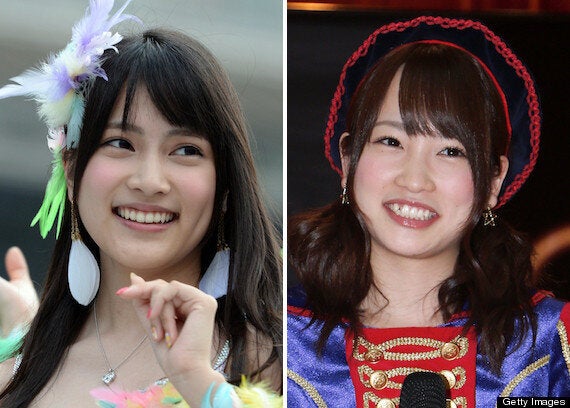 The injured AKB48 members, Anna Iriyama (left) and Rina Kawaei (right)
The injured band members were Anna Iriyama, 18, and Rina Kawaei, 19. A male member of staff was injured in the attack by the 24-year-old man.
All three have now left hospital. They sustained cuts to their wrists and hands, Kyodo News reported.
Kyodo reported that the arrested man, Satoru Umeta, was unemployed and from the neighboring prefecture of Aomori.
He reportedly admitted to the allegations and told investigators: "I did it."
Kawaei and Iriyama were in the same reception line at the event, and were shaking hands with fans who had turned up, Kyodo said.
AKB48 has around 140 members. It performs daily and regularly holds events where members meet and greet their fans.
It is made up of different teams so that the group can perform in different venues and hold "handshake" events simultaneously.
Other groups have been founded on the same model in China and Indonesia.