Horror icon and Hollywood stalwart Christopher Lee celebrates his 92nd birthday on Tuesday.
And the nonagenarian chose to mark the milestone by releasing a heavy metal mini-album.
Metal Knight features seven tracks, including two covers of songs from the musical Man of La Mancha, based on the character Don Quixote. Happy Birthday Christopher Lee!
Lee, who was knighted in 2009, put out his first metal album in 2010. "I associate heavy metal with fantasy because of the tremendous power that the music delivers," he has said.
Lee's 250 movie roles include Dracula in a series of Hammer Films thrillers, Bond villain Scaramanga in The Man With The Golden Gun, the founder of Pakistan in Jinnah and Saruman in The Lord of the Rings.
Happy birthday you splendid chap.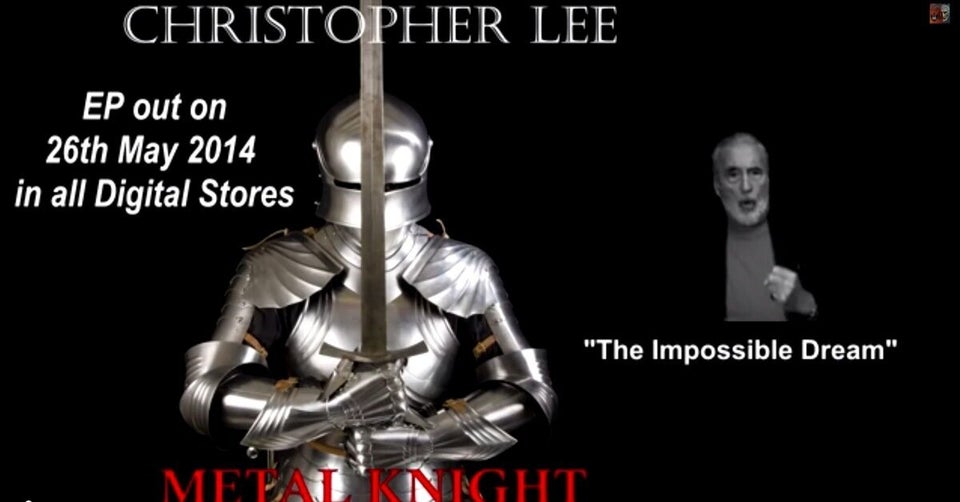 Christopher Lee