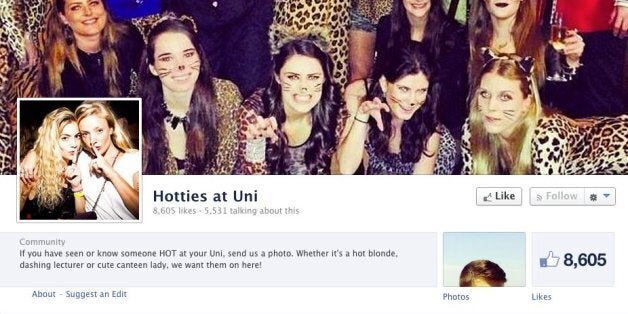 Facebook appears to have come full circle following the launch of a page which asks users to submit pictures of unknowing students, who can then be rated or slated on the site.
The page, called "hotties at uni", posts pictures submitted by members of Facebook, regardless of whether the student has given permission.
Comments under the pictures include: "Look, it's Gay-Z, the deformed version", and "what a couple of c**ts".
One outraged female student asks: "Is this a sick joke?"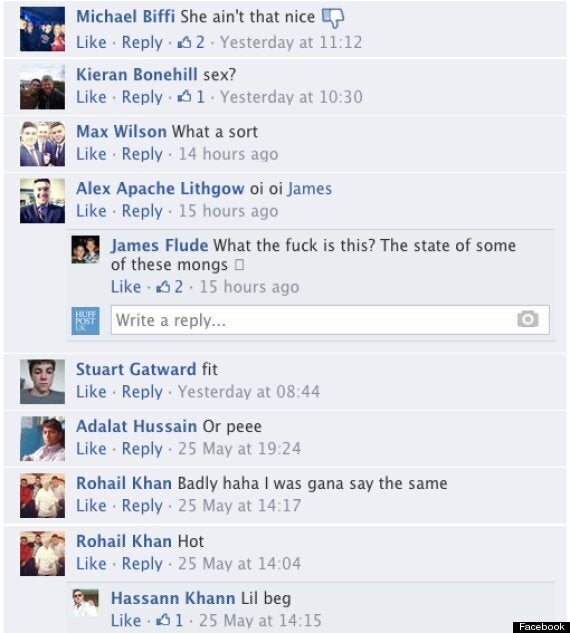 An example of some of the comments under pictures
Ironically, Facebook founder Mark Zuckerberg created a website called Facemash, which compiled pictures of Harvard students, and placed two next to each other at a time, asking users to rate the hotter one. Students were then ranked within Harvard and individuals houses according to attractiveness.
Pictures on the hotties at uni page range from students posing on nights out to females in their underwear, including one shot of a woman bending over in a bikini, who is clearly oblivious to being photographed.
Under a picture of a pretty blonde student from Southampton University, one comment read: "Mole on chest needs photoshopping out, hair to one side isn't helping hide your huge forehead, get a nice fringe instead, 3/10, would not bang."
The same user tells another woman: "Dresses like a man, pig nose and bushy eyebrows, 1.25/10, better luck next time bab."
Another female student, this time from Brighton University is told: "Definitely a shemale," while a comment under a pictures of a Leeds University student reads "I'd smash her whats her number for when I'm up catterick".
"It's actually quite annoying now," another student commented, after her third appearance on the site. Bequia Prestt from Newcastle University features on the page, and was obviously confused after being alerted by a friend, commenting: "Send in to where...Charlie Sole where did you find this?!"
Third year Queens University Belfast student Sarah Byrne told student paper the Tab: "I think it's creepy. I mean, I think if your friends do it for fun it's okay but if you had no idea who did it it would creep you out.
"If I was featured I'd be flattered but creeped out if I couldn't work out who did it. I think it's a little bit degrading."
After being featured on the student website, the Hotties at Uni admin wrote: "Not sure appreciating good looking students is creepy, maybe the author should look up the meaning of creepy."
The page's administrators have been contacted for comment but have yet to respond.
A spokesperson for Facebook explained: "Under European law people can request to have their picture taken down if they feel it has infringed their privacy rights by reporting it to us via Facebook's Help Centre."