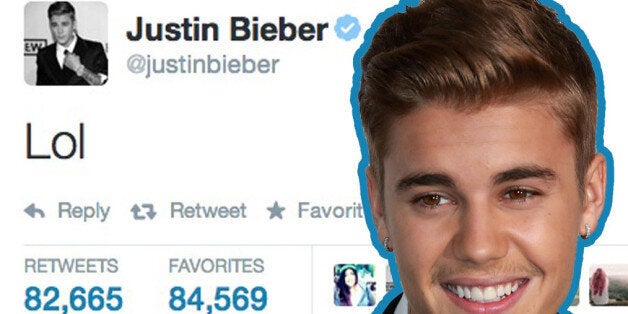 Celebrities on Twitter have more followers than the average man and woman could ever dream of.
Most of them are hardcore fans who sit avidly watching their every move on Twitter, but do their followers actually care what they tweet? of course they don't, but they're more than happy to retweet absolutely anything their idols tweet.
For example, One Direction's Harry Styles can tweet 'Gown is on' and he gets 122,654 RTs, Justin Bieber tweets 'LOL' and gets 82,648 RTs.