LG has taken the official wraps off its new flagship smartphone -- the LG G3.
The phone has one of the finest displays ever seen in an Android smartphone with a 5.5-inch 1440P panel.
LG said the G3 display was as clear as the finest standards used in print media.
It also features a gorgeous metallic design, a top-of-the-line Snapdragon 801 processor and a 13-megapixels camera.
The G3 will launch in the UK in early July on high-end tariffs at most major operators.
LG made the announcement at an event in London.
QHD 2560 x 1440p 5.5-inch display
2GB of RAM
Snapdragon 801 processor
13-megapixel camera
MicroSD supporting up to 128GB card
2.1-megapixel front facing camera
4K video recording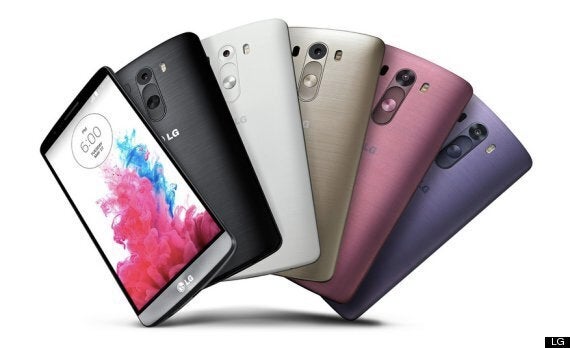 Dr Ramchan Woo, head of smartphone planning at LG, said "we have continued to listen and learned what you really wanted was not complexity, but simplicity".
The handset is taller than the HTC One M8 and the Sony Xperia Z2, but is lighter than both of those phones.
It features the same rear-facing buttons as the LG G2, but in a much sleeker and thinner design. The G3 also has a simplified, flatter software design, which takes Google Android 4.4 KitKat in a fresh, clean new direction.
It also features a camera which LG says is able to focus faster (thanks to its innovative 'laser' focus) and take pictures more quickly than the previous model.
LG said that the new phone will also come with a boosted battery to cope with the new, more powerful display. These are mainly software upgrades, letting the phone reduce processing in various ways to achieve what is claimed to be a 20% optimisation -- something that reviewers will no doubt test in the coming days.
LG also introduced some new accessories including its much-trailed new Circle View case, which shows key information and settings at a glance.