Carr, 37, who now lives under a new identity thanks to a lifelong anonymity order, wore a £2,000 white gown for the ceremony, The Sun exclusively revealed.
Carr's new husband is aware of her past – as are his "horrified" family.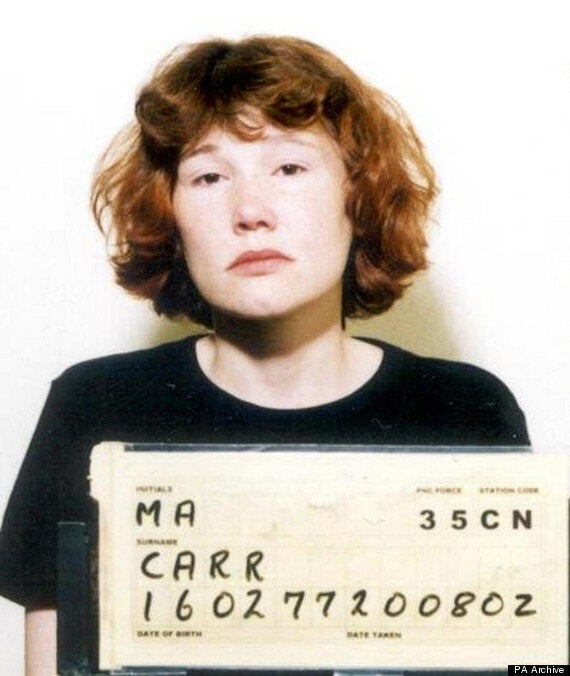 Maxine Carr - pictured here holding an ID board for police in 2002 - now lives under a new identity
The newspaper estimates Carr's new identity and protection has cost the British taxpayer around £2.5m since her release from prison in 2004. The anonymity order prevents any details of her wedding, new partner or venue being published.
The former classroom assistant served 21 months in prison for providing boyfriend Huntley, a school caretaker, with a false alibi after he murdered Holly Wells and Jessica Chapman, both 10, in Soham, Cambridgeshire, in 2002.
Although not implicated in the murder, she claimed she had been with Huntley, now 40, at the time of the killings, which delayed the police investigation. She was in fact at a Grimsby nightclub with another man.
She was convicted of perverting the course of justice and sentenced to three-and-a-half years in prison.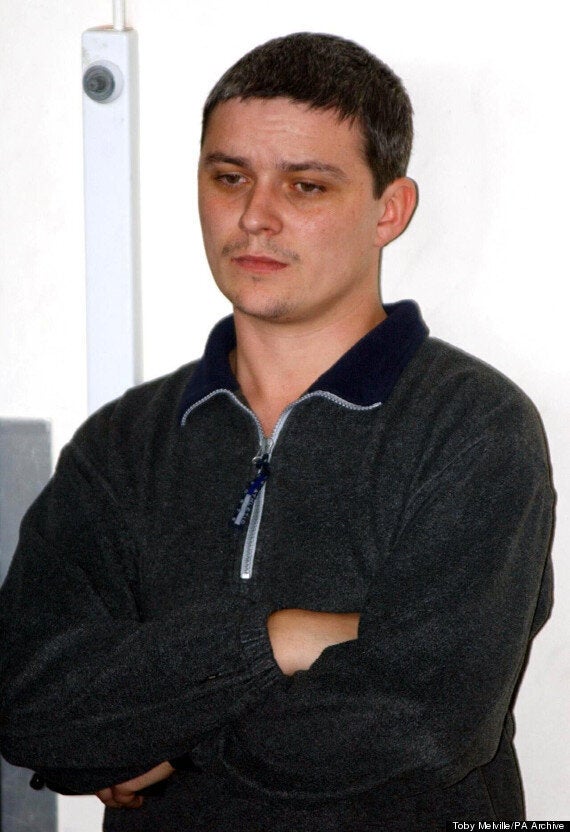 Carr provided a false alibi for then-boyfriend Ian Huntley, who was found guilty of the murders of Soham schoolgirls Holly Wells and Jessica Chapman (below)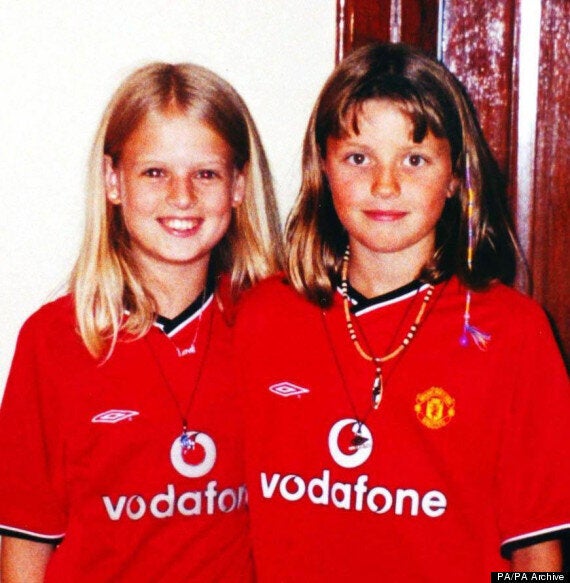 Popular in the Community