Arsenal were top of the table for 128 days - more than any other side last season - yet finished fourth and were humiliated in away trips to Manchester City, Liverpool and Chelsea. The Gunners sieved 17 goals at the three teams that finished above them.
Giroud, who scored twice for the French national team against Norway on Tuesday night, believes Arsenal are also guilty of overplaying.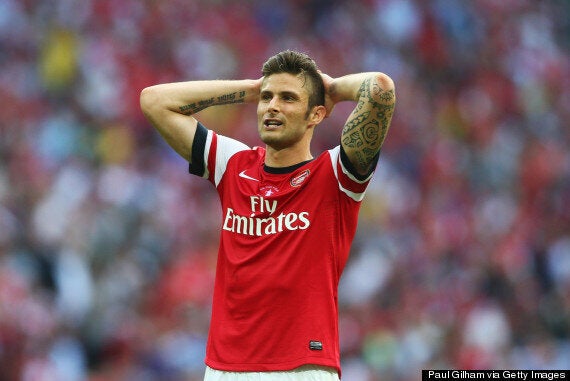 Giroud finished the season as Arsenal's top scorer
"Above all we weren't able to adapt to the big teams. We have to show progress in these matches, to maybe play less football, but it's difficult because it's our playing philosophy."
Since joining the north London club in 2012, Giroud has scored 39 goals in 98 appearances and started in Arsenal's FA Cup final triumph earlier this month. He is already keen to extend his stay at the Emirates Stadium.
"I feel at ease in the league. I've had a not bad first season and a second that was mainly good. I hope to do even better," he added.
"I'm progressing from year to year, in the image of the team that plays a polished game. I still have two years on my contract but we are in negotiations to extend it."
Popular in the Community