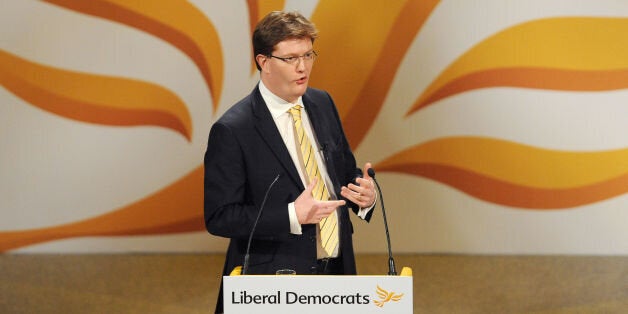 Lib Dem chief secretary to the Treasury Danny Alexander will lose his seat at the next general election, according to a poll released by Lord Oakeshott.
On Wednesday afternoon Oakeshott dramatically quit the Lib Dems after he was revealed to be the man behind a poll leaked to The Guardian that suggested Nick Clegg would not win his own re-election battle in Sheffield.
Oakeshott, a close ally of Vince Cable, has long been agitating for Clegg to be replaced as leader. In his resignation statement, Oakeshott said the deputy prime minister had made the party one with "no roots, no principles and no values".
In a parting shot, Oakeshott has published further polling, conducted by ICM, that suggests Alexander will lose his Inverness, Nairn, Badenoch & Strathspey constituency to the SNP in 2015.
The poll shows Alexander, George Osborne's deputy in the Treasury and one of the most senior members of the coalition, would only secure 16% of the vote in a general election.
Of those asked, 32% said they would vote for and SNP candidate and 25% said they would vote for a Labour candidate. Alexander's 16% support is also only four points ahead of the Conservatives, who polled 12%. Alexander currently has a 8,765 majority over the Labour Party in the Highland seat.