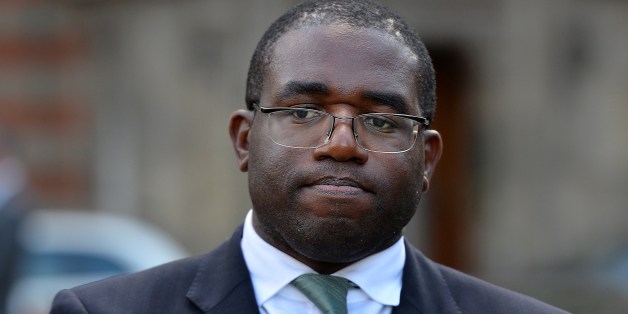 BEN STANSALL via Getty Images
London's continuous house price increases are reminiscent of a "bubble" that will end up leaving thousands of young people priced out of the market, Labour MP David Lammy has warned.
Speaking to the Huffington Post UK, the Tottenham MP, who is expected to seek Labour's candidacy for London Mayor in 2016, called for a raft of changes - including an increased pace of house building and rent controls - to make the market more accessible.
"Month-on-month increases in house prices in London would suggest a bubble to me and that at some point it is going to burst," he said, blaming the "supply problem" of new houses in the capital.
"We have got to do something to ensure that we build homes, but we recognise that building these homes over the next decade is not going to happen soon. Lots and lots of people are renting, and there will be more people renting, so for that reason quite a lot of scrutiny has to be given to that rental market."
Lammy praised Labour leader Ed Miliband for backing the capping private sector rent rises, which has been crudely dubbed "rent controls". The MP, who originally called for rent controls back in 2011, outlined his vision in an article for the New Statesman.
"I'm pleased that Ed Miliband picked up the issue and run with it," he said. "I think it will gain traction across London as I think there are two groups of people caught up with renting in London."
"There are many of my constituents and many people who I'd describe as working poor or indeed working class who simply can't afford to buy or own their own properties, and then there are young people particularly post university who are renting and finding themselves turfed out after six months. With rents rising at 14% in some London boroughs, it is an issue."
Critics pointed out, in a bid to dismiss Labour's policy, that shadow housing minister Emma Reynolds had warned in January that "rent controls are not going to work in practise".
Others argued that rent controls would see housing quality deterioriate and the supply of new housing for renters dry up due to diminishing returns for landlords.
Lammy pointed out that Labour was not proposing "old-style first generation rent controls with normally fixed rents in real terms".
"Landlords want tenants to stay, it's in their interests for tenants to stay. Landlords normally have to take their rents up from time to time and that may be because the mortgage has increased, say.
"It's about introducing fairness to the system where I'm afraid there are unscrupulous landlords in areas where they're trying to make a buck.
"I would say old rent controls won't work in practise, so some of this comes down to what you want to call it.
"What is being proposed by the Labour party today and what I called for was rent stabilisation and a degree of rent regulation, it was not rent control in the old style sense, in attempting to control rents and saying what rents should be."
Tories, like party chairman Grant Shapps, who mocked the idea as "Venezuelan-style" were "frankly pathetic", Lammy said.
"Grant is trying is scaremonger and somehow attribute the Labour party 2014 to Chavez and current leaders of Venezuela, and it is frankly pathetic given the seriousness of the situation people are facing in their lives."
The Labour MP joined the chorus of critics who have blamed the government's Help to Buy mortgage guarantee scheme for pushing up house prices by increasing demand without boosting supply.
"It's clear to me that the government's Help To Buy whilst trying to address housing and affordability has merely served to stoke demand and further increase house prices. the scheme has assisted about 90,000 people to buy their home but the demand it has created has priced 245,000 young people out of the market."
Lammy previously slammed the coalition's "pernicious lie" to young people looking for career options like apprenticeships instead of going to university.
Speaking in February, Lammy, who was skills minister in the last Labour government, hit out at the suggestion that young people were benefiting from a "huge increase" in apprenticeships as he argued that the growth is majorly benefiting those aged over 25.
"We have badly, badly let down groups of young people that have not chosen to go to university," he told businessowners at a debate organised by the Federation of Small Businesses in London.