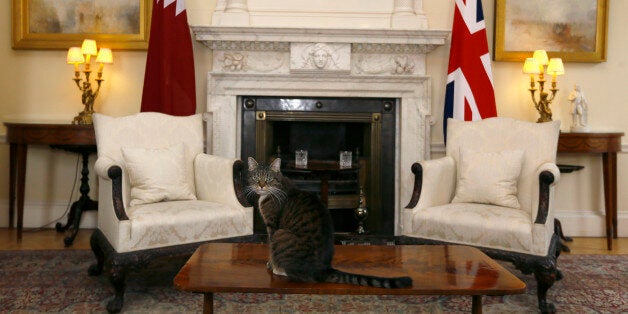 George Osborne's cat, Freya, was chauffeur driven back to Downing Street after being found roaming the streets of Vauxhall.
Presumably the stress of the European Elections proved too much for the pampered puss, who now appears to have sparked something of a political debate after escaping the political turmoil of Downing Street.
Homelessness outreach worker Kate Jones found Freya far from home and identified the wandering feline, and her high-up connections, from a tag on her collar.
Miss Jones, who works with Thames Reach's London Street Rescue, said she had lots of experience helping the homeless in London - but that it was the first time she had helped a cat find shelter.
In a picture posted on Twitter, Freya was seen next to a bowl of food and a piece of paper with the words: "Found on the streets in Vauxhall. Not everyone is as lucky as Freya. George please stop cutting homeless services." Miss Jones told the Telegraph: "I did find it slightly ironic that I had been up at 5am trying to help 24 people who had been sleeping rough in Newham and we couldn't find anywhere to send them, then this cat gets chauffeur-driven home.
"But the Downing Street people were very nice."
Freya, who was famously photographed nestling in the Chancellor's red briefcase, had somehow travelled south of the river and at least 1.5 miles before being found.
Miss Jones found Freya to be "exceptionally friendly" and took the cat home to spend a night on a pillow.
Freya moved to Downing Street with the Osborne family in 2010 and has reportedly gone missing before after disappearing from the family's Notting Hill home in 2009.
There are even fears the tabby cat may have been fitted with an electronic chip, making her the perfect listening device.
So far Freya has been caught trying to break into the Treasury, inside the Foreign Office and in the Cabinet room at Number 10.
The Independent reports the roving moggy has even been as far as Trafalgar Square and in one incident was discovered in the command centre of a secret "war gaming" exercise involving the Navy.
One source told the newspaper: "I said to George 'are you sure she's not a spy'?
Miss Jones described the moggy as "a gorgeous cat" and, "just like the people we work with, deserved some help in getting home."
Questions were raised last year when Mr Osborne added a dog to the household at Number 11.
Lola, a young bichon frise, was said to be cat friendly.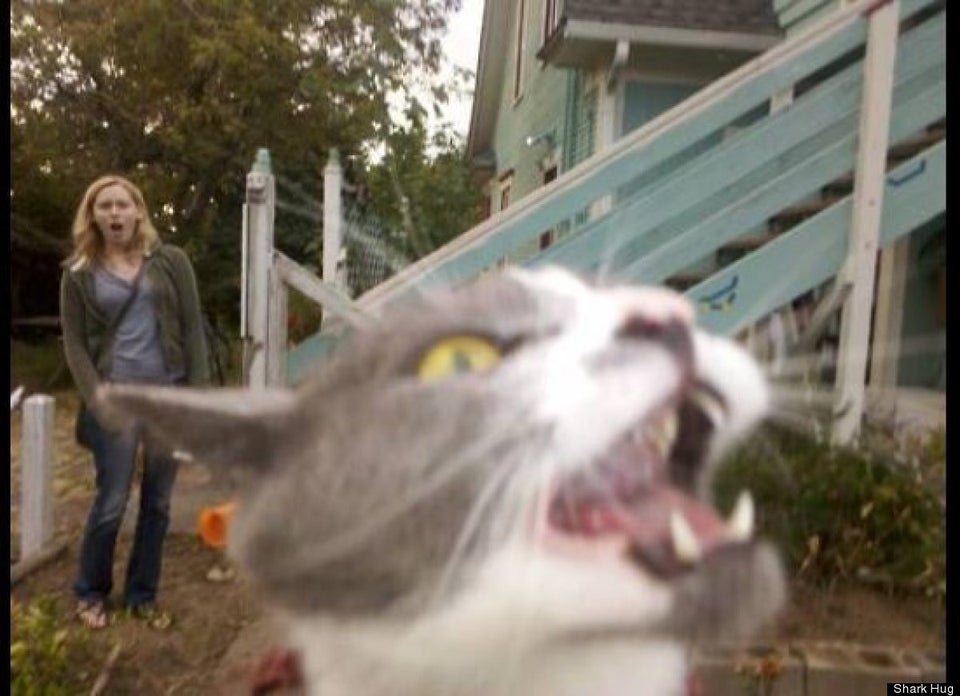 125 Animal Photobombs
Popular in the Community