"I see Mr. Stallone at the gym from time to time. We have a unique trainer, a very unique trainer. A lovely, lovely, lovely man that trains us both," she explains.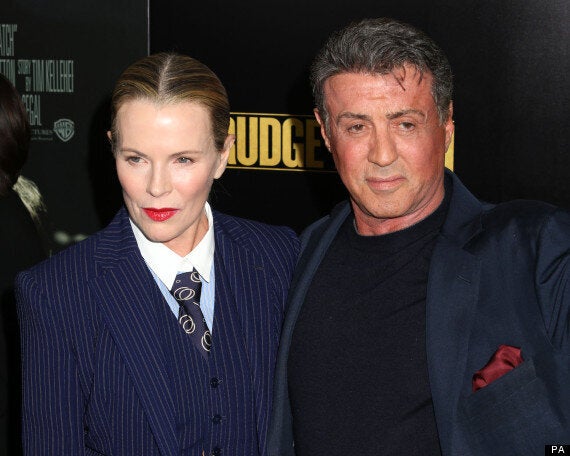 Kim Basinger with her on- and off-screen buddy Sylvester Stallone
"I've run into Sly for years and he's a great jokester.
"Because I think he said to me a long time ago, 'We've got to do something together.'
"I remember him saying that to me. And, you know, you never think too much of anything. You go out to the gym, that's it.
"So when this came up, it was just genius to me, the idea of the two of them bringing these iconic people on the screen in a comedy. I thought it was gutsy and it was brave and it was cool. Very cool."
Kim stars with Sylvester as well as Robert De Niro in 'Grudge Match', about a pair of ageing boxing rivals who are coaxed out of retirement to fight one final bout - 30 years after their last match.
Kim doesn't count herself a fan of the sport, saying, "I've been to fights and I've seen them on television, but no, I would not call myself a fan of the sport, that particular sport, no."
But there is one proponent of the sport who always catches her eye. As she puts it, "I've always been interested in everybody - I love watching Mike Tyson these days give interviews."
'Grudge Match' is released on Blu-Ray and DVD on 2 June. Watch the trailer below...
Popular in the Community