A Doncaster Rovers reserve's burgeoning football career is in jeopardy after footage was published appearing to show him smoking cannabis.
Louis Tomlinson appears to film footage of him and a friend in Peru sharing a joint in a car.
Tomlinson can be clearly heard saying: "So here we are, leaving Peru. Joint lit. Happy days!"
Drug-taking is forbidden in football and Tomlinson, who was once sick after receiving an innocuous tackle in an exhibition match, could face the sack from Doncaster.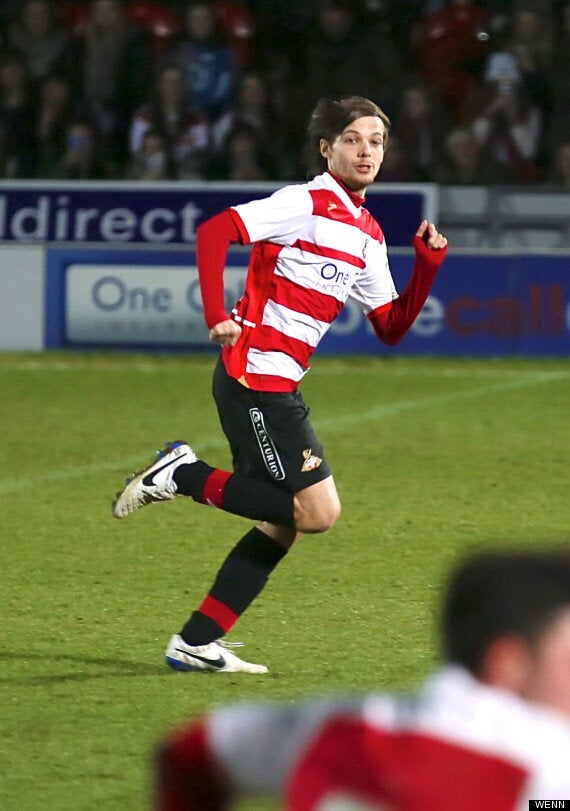 Tomlinson made his reserve team debut earlier this year
A motorcycle police officer drives past and Tomlinson says: "He's having a look. He's thinking 'I'm sure I can smell an illegal substance in there'. And he's hit the nail on the head."
Tomlinson and Malik are also heard joking about "illegal substances" as they smoke in the back of a car. Tomlinson is prone to vomiting when tackled
Doncaster are yet to comment on the matter.
Popular in the Community