Scout Willis, the daughter of Bruce Willis and Demi Moore, has gone all Lady Godiva by baring her breasts in public in protest at Instagram's policy of not featuring female nudity.
The 22-year-old went topless for a stroll around New York on Tuesday to raise awareness of her #FreeTheNipple campaign, and shared the photos on her official Twitter page.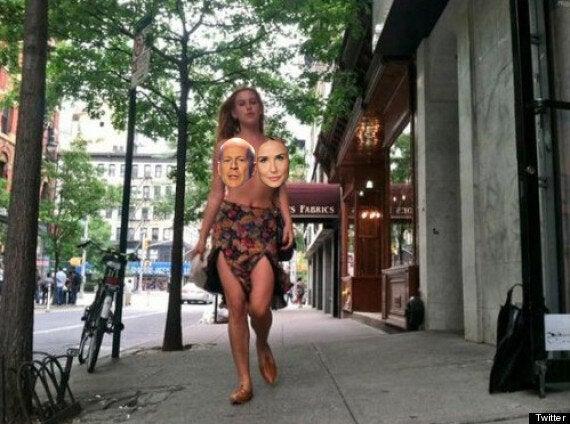 "Legal in NYC but not on @instagram," she captioned one of the snaps, which saw her doing a spot of topless flower shopping. As you do.
In another, Scout can be seen wearing just a floral skirt, shoes and handbag as she wanders down a street in the Big Apple, which she captioned: "What @instagram won't let you see."
The model and actress is unhappy with Instagram's policy of prohibiting the use of any images of female nudity - even in the context of women sharing their pictures relating to breast cancer.
WARNING: THE IMAGES BELOW CONTAINS NUDITY. CLICK HERE TO REVEAL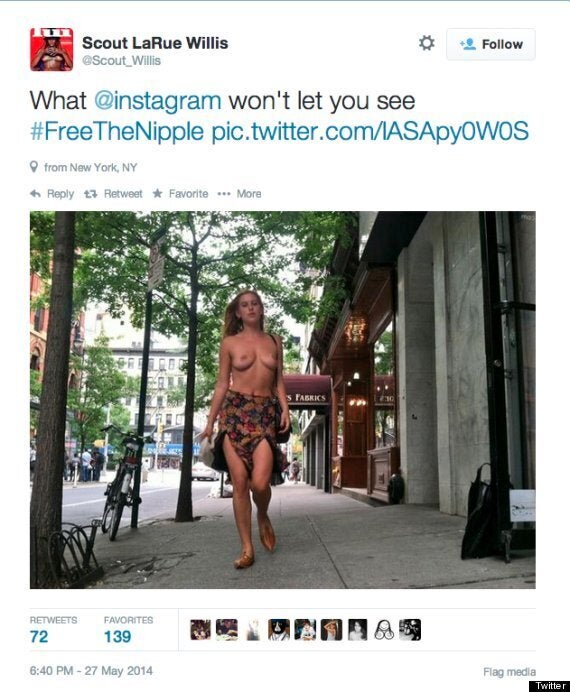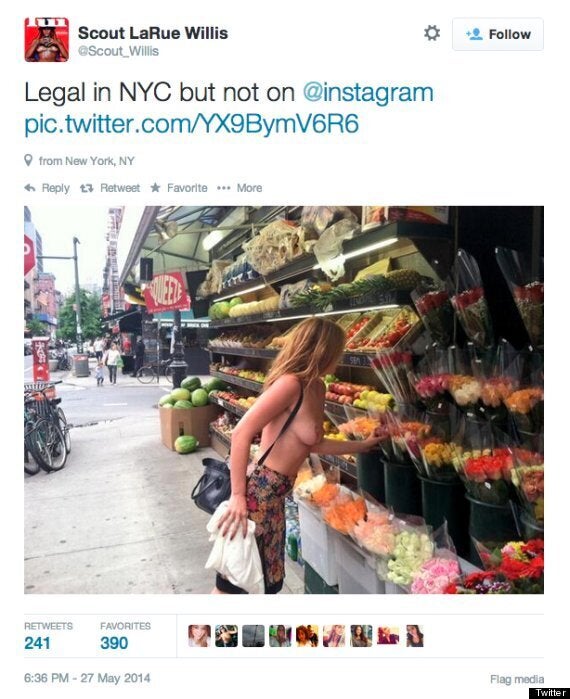 To highlight what she sees as the site's hypocritical rules, Scout re-posted a shot from the infamous venture capitalist Dan Bilzerian's Instagram account, which regularly show him posing provocatively with scantily clad women.
"@instagram pictures of breast cancer survivors have been flagged+deleted but this is super #sick and #hot amiright???' she wrote alongside the image.
Scout's protest is in response to Instagram suspending her account after she posted a photo of a sweatshirt she designed that featured two topless women.
It comes just a few weeks after a woman in Canada had her account shut down after she posted photographs of herself breastfeeding. It was later reinstated, albeit with several of her photos removed.
Under its terms of use, Instagram tells users: 'You may not post violent, nude, partially nude, discriminatory, unlawful, infringing, hateful, pornographic or sexually suggestive photos or other content via the Service.'
Related