We all know that smoking, having a poor diet, drinking excessive alcohol and skipping exercise is bad for our health - but do you know just many days you will spend in hospital in a lifetime because of your lifestyle?
A new online calculator can show you how your habits will truly shape your future.
Just answer a few simple questions about your habits and overall lifestyle and the calculator will tell you how many days you can expect to spend in hospital a year and how long you can expect to live. Crikey.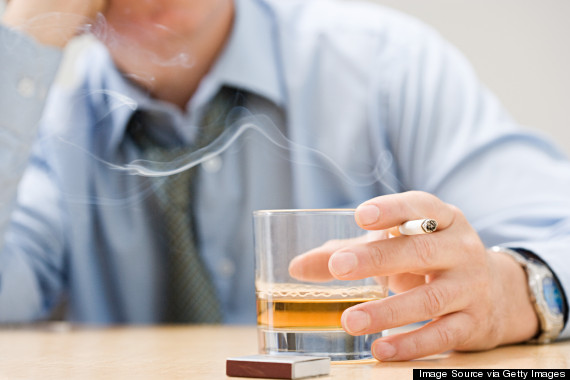 The slightly terrifying handy tool also tells you how you can reduce your hospital days and increase your life expectancy by making some changes to your regular routine.
The calculator can't give you a guaranteed picture of your future health though - it doesn't take into account family history, such as a history of heart disease or cancer.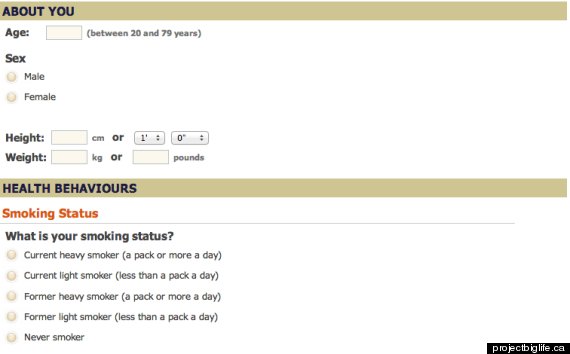 As well as showing us how our habits lose us time, the results can also be used to reveal how our vices lose us money.
There are about 10 million adults who smoke cigarettes in Great Britain and about half of all of all regular cigarette smokers will eventually be killed by their addiction.
It is estimated 461,700 people age 35 and over are admitted to hospital for smoking related illnesses in England alone each year. Smoking-associated diseases costs the Scottish healthcare system an estimated £271m each year.
SEE ALSO:

Look What Happens To Your Body When You Stop Smoking

Are Supermarkets And Their Huge Portion Sizes To Blame For Rising Obesity?
Furthermore, the cost to the UK economy of overweight and obesity was estimated at £15.8 billion per year in 2007, including £4.2 billion in costs to the NHS.
Dr.Doug Manuel, a senior scientist at ICES and the Ottawa Hospital Research Institute, says about one in three hospital admissions could be avoided if we all had the ideal healthy lifestyle.
By being mindful of our own behaviour, we can all make changes that enable us to live longer and spend less.