Women's rights campaigners have hit out at Charlize Theron after she compared the media coverage of her private life to being raped.
When questioned about her severe choice of phrasing, she replied: "Well, when it comes to your son and your private life. Maybe it's just me. Some people might relish in all that stuff but there are certain things in my life that I think of as very sacred and I am very protective over them."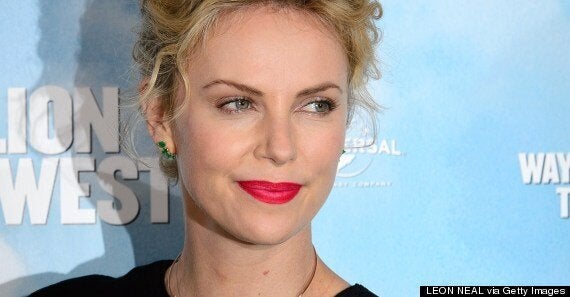 Charlize Theron compared the press coverage of her private life to being raped
"I don't always win that war but as long as I don't have to see that stuff or read that stuff or hear that stuff then I can live with my head in a clear space, which is probably a lot healthier than living in that dark room," she added.
Karen Ingala Smith, chief executive of the victim support charity Nia, told HuffPost UK: "Rape is rape. It is sex without consent. Using the word rape outside this context desensitises us and minimises sexual violence. The more we misuse and dilute the word rape, the more we play down sexual violence.
"I understand that media attention can be unwanted and intrusive. It is not rape or akin to rape."
"Press intrusion into the lives of people is horrific but we need to stop using rape to mean anything but rape," a spokesperson for Everday Victim Blaming said on Twitter.
HuffPost UK editor-in-chief, Carla Buzasi, who commented on the story to LBC radio on Friday, said: "I do have sympathy for female celebrities in the public eye and can't imagine what it must be like to be constantly followed by paparazzo, but in using the word rape Charlize Theron reduces the physical and psychological horror that millions of women have suffered to that of a camera lens."
The comment also generated a backlash on Twitter:
It is though a comparison many famous actresses and women in the public eye have made over the years. In 2010, Twilight actress Kristen Stewart said seeing paparazzi photos of herself was like "looking at someone being raped".
"I made an enormous mistake – clearly and obviously. And I'm really sorry about my choice of words," she later told People magazine.
In an interview with Vanity Fair, Johnny Depp made a similar comparison about being photographed by the paparazzi: "Well, you just feel like you're being raped somehow. Raped … It feels like a kind of weird — just weird, man."
He later also apologised, saying it was "a poor choice of words on my part in an effort to explain a feeling".
Theron had been earlier that morning leaving Claridge's hotel with her young son and partner Sean Penn.
"My job has made my life incredibly blessed and good and I am very grateful for that, but it does not mean that every aspect of my life all of a sudden becomes fodder for an article," she said.
"I try to protect against that as much as I can."
The South-African born actress has appeared in an anti-rape advert broadcast in her home country in 1999, under the banner 'Real men don't rape', suggesting "real men" would not stand by while a woman is raped in the country every 26 seconds.
"It's not easy to say what the men in South Africa are like," Theron says in the broadcast, "because there seem to be so few of them out there."
It caused a storm in the country, with allegation that Theron used overly offensive descriptions of South African men, while living in Hollywood.