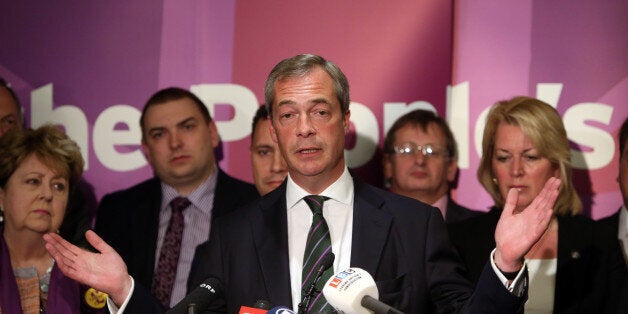 The vast majority of the four million people who voted for Ukip in the European elections will vote for the party in the general election, a new poll has suggested.
A sturdy 86% of people who voted for Nigel Farage's eurosceptic party will do so again next year, according to the new poll carried out by ComRes.
The poll was commissioned by UKIP's biggest financial backer, Paul Sykes.
The survey found 37% of Ukip supporters are "certain" to vote for Nigel Farage's party again. Some 49% of voters said they were "likely" to do so. Another 14% said they would back a different party at the 2015 General Election.
Writing for The Daily Telegraph, Sykes said the findings should be of concern to the Tories – warning Ukip should not be underestimated at next year's elections.
"Conservative MPs, with a few honourable exceptions, appear to be in denial about the scale of the popular uprising against our current rulers," he said.
"They appear to think that the Ukip threat will go away (it won't) or that the economic recovery will float them off the political rocks.
"They should recall what happened in 1997. Then the economy had been growing strongly for four years. That did not stop John Major going down to the worst Tory defeat since 1832."
The win marked the first time a party other than the Conservatives or Labour had topped a nationwide poll in 108 years
Ukip took 24 seats, relegating the Conservatives to second place, and Labour third. In a total disaster for the Liberal Democrats, the party lost all but one of its 11 MEPs, with the party coming in fifth place after the Greens.
Farage said he would use the result as a springboard to the 2015 general election - when he hopes to be elected as an MP.
"The people's army of Ukip have spoken tonight and have delivered just about the most extraordinary result in British politics for 100 years," he said.
David Cameron, Ed Miliband and Nick Clegg have all faced criticism over the way they have responded to Ukip's rise and strategists will study the results of the final national ballot ahead of next year's general election as they plan how to tackle a new era of four-party politics.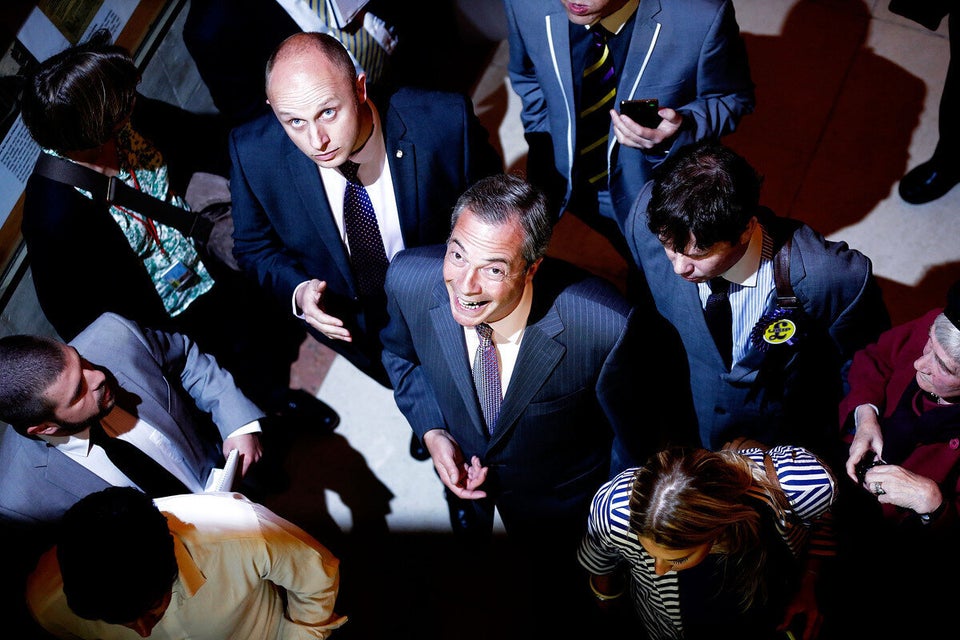 Ukip Celebrate European Election Win