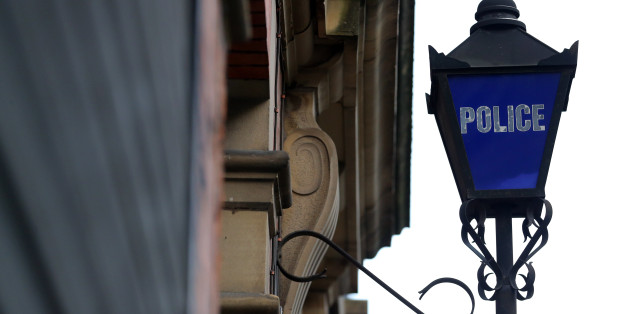 PA
A newly married couple spent their wedding night in police cells after a fight broke out at a hotel. The bride and groom were still in their formal dress when they were held and taken to a police station after a fracas at the Hilton in Deansgate, Manchester. Officers were called to the hotel shortly before 11.30pm last night.
The couple became involved in a row with hotel staff as they tried to check in, and police were called. The groom, aged 25, was accused of attacking a security guard, cutting his face. The bride was accused of shouting racist abuse at the guards, who were Asian.
The groom was arrested on suspicion of a section 47 assault, with his 29-year-old wife being held on suspicion of a racially aggravated public order offence. They were taken to a local police station where they were kept in separate cells, just a few yards apart, overnight.
Nick Adderley, Chief Superintendent of Greater Manchester Police's North Division, said they were being bailed this evening to a date to be arranged. He said: "Police officers were asked to attend and we did so. We had to consider whether it was the right thing to do to arrest, but it absolutely was and I support the officers who made that decision.
"We can't have a situation where, regardless of what ceremony they have been to, people are being allegedly assaulted and racially abused."