Kanye West had no trouble deciding what to buy Kim Kardashian as a wedding present, splashing out on a tasteful and classy painting… of Kim sporting a g-string and high heels.
The rapper commissioned anonymous street artist Bambi to create the masterpiece, which is reportedly named 'Perfect B***h', paying a five figure fee for the picture.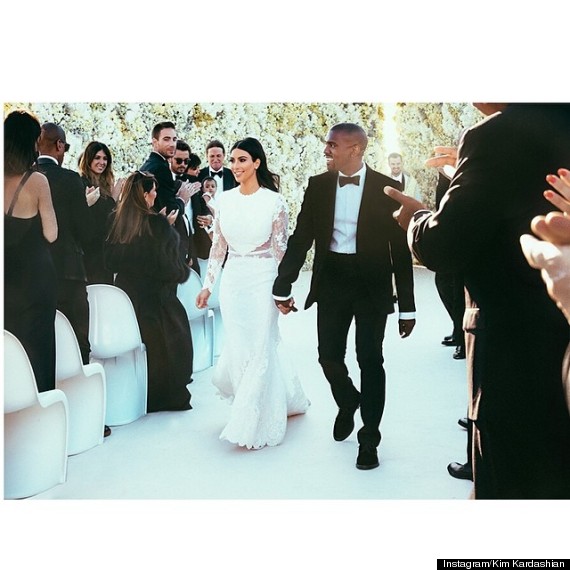 Kim Kardashian and Kanye West
The artist's manager Leonard Villa has confirmed that Bambi created the painting, telling The Mirror that Kanye wanted something "regal but typically Kim".
"This has been done on metal and just completed in time for the couple's return," Leonard said. "It was a recent commission and Bambi has turned it around in three weeks.
"The request came through an agent and the fee is in five figures."
Leonard also added that Bambi could use her Kim K design again, stating: "So far it's a one-off but we weren't told the image had to remain exclusive, so she could have more in the pipeline."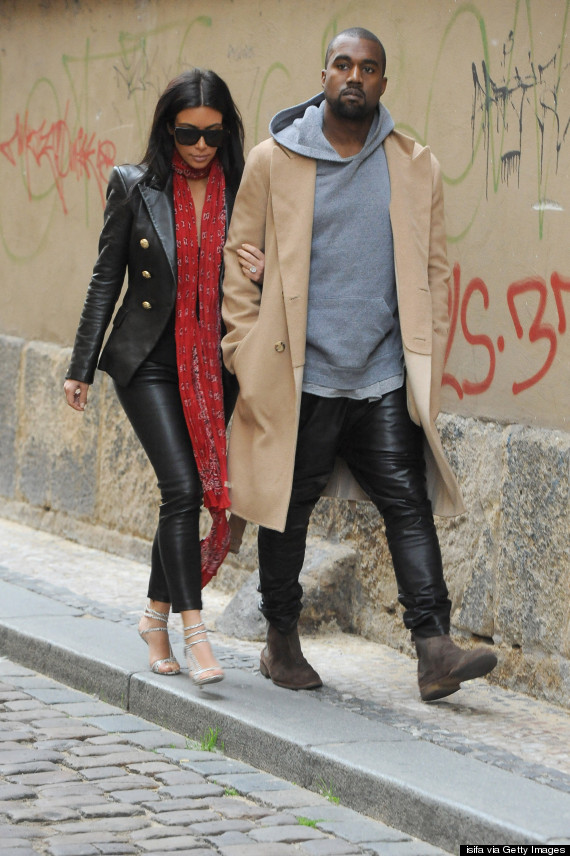 The couple were spotted in Prague last week
Kim and Kanye recently arrived in the US following their honeymoon, which saw them travel to Ireland before heading to Prague.
The couple held their wedding at Florence's fort Belvedere last month. Their guests all spent a few days in Paris ahead of the big day, where they enjoyed a pre-wedding party at the Palace of Versailles. All guest were then flown by private jet to Italy for the lavish ceremony.
While enjoying their honeymoon in Ireland, Kim and Kanye were spotted going to the cinema twice in the same day. How romantic...
LIKE US ON FACEBOOK | FOLLOW US ON TWITTER