Police searching for Madeleine McCann are expected to begin excavating an an area of scrubland near to the holiday apartment where she disappeared from seven years ago.
Police have have sealed off an area in Praia da Luz, in a major new phase of the investigation into the girl's disappearance while she was on holiday with her family in the Portuguese town in May 2007.
Portugese police were pictured at the scene on Monday morning.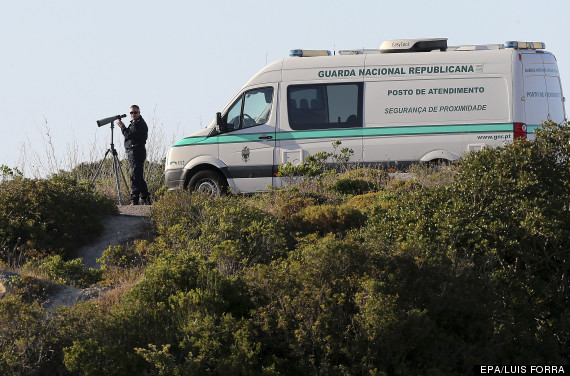 Police at the site that is due to be excavated
British police officers have reportedly arrived at the scene to begin their search.
Police are expected to use ground-penetrating radar equipment to search the area, looking for disturbed earth.
The equipment images what is underground and can detect disturbances made several years ago.
The missing girl's parents Kate and Gerry McCann are not expected to travel to Portugal but are being kept updated.
Last week, the Metropolitan Police said the search for McCann was entering a "significant new phase".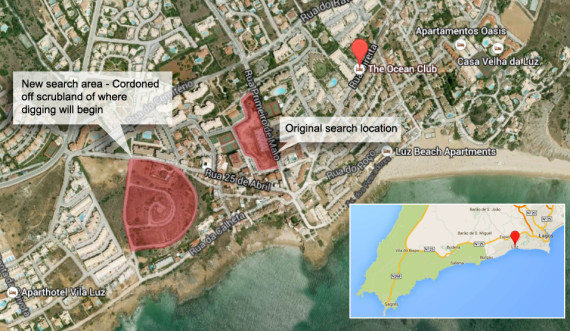 The search area is near where Madeleine disappeared from in May 2007
Assistant commissioner Mark Rowley said officers are working through every credible line of inquiry in the search for the missing three-year-old, as part of the "slog of a major investigation".
He said: "In the forthcoming weeks we are going to be going to a substantial phase of operational activity on the ground in Portugal.
"It's something that you would expect in any major inquiry.
"A thorough serious crime investigation works systematically through all the credible possibilities, and often in an investigation you will have more than one credible possibility.
"Therefore, just because we're doing a substantial phase of work in the forthcoming week doesn't mean that it's going to immediately lead to answers that will explain everything."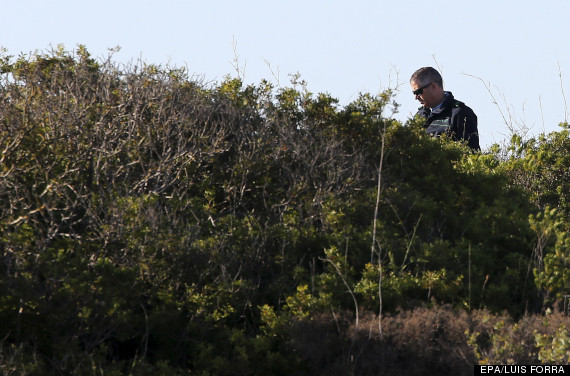 Portuguese police search the scrubland in Praia da Luz, Algarve
The Portuguese have also re-opened their inquiry into Madeleince's disappearance and while they are working with the UK force, they have refused to set up an official joint investigation.
The area cordoned off has been searched before.
One line of inquiry for Scotland Yard is a lone male paedophile who staged a series of sex attacks on young British girls while they were on holiday in the Algarve.
They are looking at nine sexual assaults and three "near misses" on British girls aged six to 12 between 2004 and 2006, including one in 2005 on a 10-year-old girl in Praia da Luz, where Madeleine vanished two years later.
Hundreds of people have already made contact with police in response to appeals for help to find the attacker.