Rolf Harris's daughter has given evidence at his sex offences trial, claiming she and one of his alleged victims had been "absolute bestest friends in the world", and saying her father "wouldn't do" what he is accused of.
Bindi Nicholls, 50, said she was close to the alleged victim and "loved her to bits".
Harris, 84, denies 12 counts of indecent assault against four alleged victims between 1968 and 1986.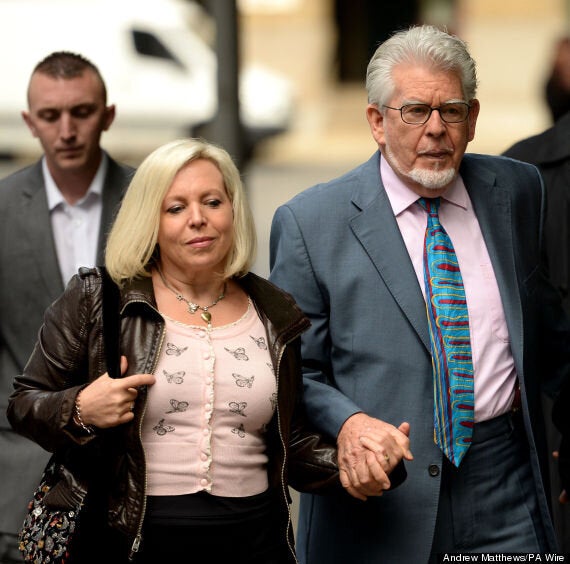 Bindi Nicholls (left) has been giving evidence in her father's trial
Mrs Nicholls said she and the alleged victim saw each other "all the time, as much time as I could" and would "chat, chat, chat".
"She was just my absolute bestest friend in the world," she said.
She said she would have known if the girl was down as she had a "really good antenna" for how people are feeling.
Describing her own mother Alwen, who has been in court supporting Harris throughout his trial, Mrs Nicholls said: "My mum's lovely, soft and gentle, loves animals, very shy as a person. We giggle a lot, we're best friends, love going shopping together."
Of her father, she said: "Dad didn't really take much notice of me, or anyone for that matter, at home.
"I think when he is out in the world he wants to give everyone his time and everyone is new and he can tell new jokes and new everything.
"But when he is at home he is very much switched off, very quiet, quite often working, making something."
Mrs Nicholls, who is an only child, said she "travelled the world" as a child.
But she said: "I was always incredibly lonely, and it was always me with the adults so I used to just look after myself and do loads of drawings and read loads of magazines and pine away for everyone at home, especially (the alleged victim).
"It was very, very lonely for me."
She said she was filled with joy when her friend went on holiday with her, and described how they "literally were stuck together like glue".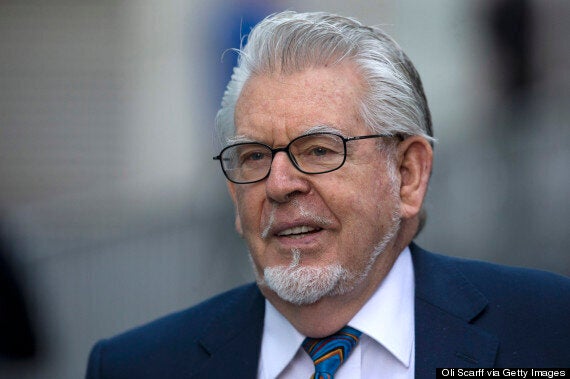 Rolf Harris denies 12 counts of indecent assault
The court has heard that the first alleged victim - to whom seven of the counts relate - claims she was first assaulted by Harris in her hotel room during that holiday.
Mrs Nicholls told the court that the only way someone could have got into the hotel room she shared with the girl was if they had allowed them.
Of a claim the girl has made that Harris groped her as he wrapped a towel around her on the beach, the star's daughter told jurors that him wrapping a towel around her friend would be "odd".
"You put towels round people who are little when they come out of the water.
"It would be strange, really odd, my dad wouldn't do that anyway. I can't see that happening, not at all."
She said her friend was "incredibly independent" and there was "no way" anyone would dry her down.
She told the court: "My dad doesn't like going on the beach anyway, so I can't imagine him even being on the beach. He hates sunbathing."
Asked about her father's fondness for photography, Mrs Nicholls said: "I thought my dad was a camera when I was a little kid.
"He loves taking photos, he's an artist. He takes photos of people with trolleys, he takes photos of binmen, everybody.
" I have never seen him not taking photos."