New footage purporting to show a UFO being filmed from a plane window over London is doing the rounds.
It was posted to YouTube on 26 May by user UFOvni2012.
Set to appropriately space-age music, the early-morning footage from a day earlier appears to show a disc-shaped object zipping past the aircraft's window and has clocked up nearly 110,000 views in less than a week.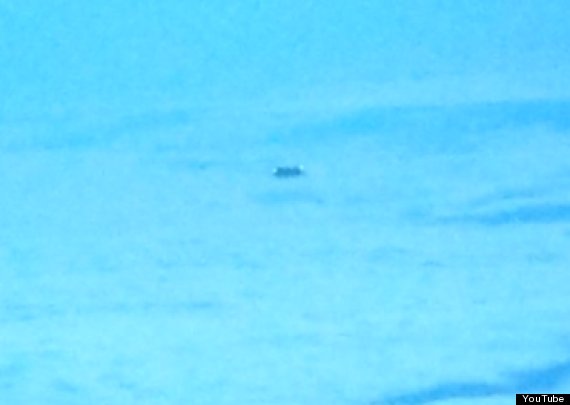 Swamp gas? Weather balloon? Alien death ship?
Among the more plausible comments are those who claim it is simply swamp gas or a weather ballon, while one wag asks "Why did they photoshop an oiler ship into the sky?"
However, one poster on UFO Sightings Daily describes the speed of the object as "incredible".
He adds: "I have seen jet fighters flying as fast as they can from a plane window, and they still appear very slow even when next to us by a few hundred yards or so.
"This object is going much, much faster without breaking sound waves or causing mach's sonic boom."
Curious.
In 2012 the National Archives released 'X files' revealing the role of Britain's Ministry of Defence UFO desk officers.
The 25 files, comprising more than 6,700 pages, include UFO policy, parliamentary questions, media issues, public correspondence and, of course, UFO sighting reports.
Overall, more than 10,000 UFO reports came through the special MoD unit from 1950 to 2009.
SEE ALSO:
While the plug was pulled on the post in 2009, with the MoD citing no evidence of any credible threat, The Telegraph quotes a 2008 document from a desk officer who stated: "We cannot rule out the existence of intelligent life on other planets."
In 2012, the head of UK Air Traffic Control admitted the skies above Britain are visited by at least one UFO a month.
Speaking on BBC Radio 4's Today programme, Richard Deakin confirmed unidentified flying objects were being seen by his staff. Nick Pope, a former UFO investigator for the Ministry of Defence confirmed the figure, but added: "Our mindset is it's probably more likely to be Russian than Martian."