 The Office for National Statistics' latest figures out today reveal that the UK is enjoying one of the fastest rates of economic growth in the G7 nations.
However, the Chancellor may have limited good news to boast about as the ONS also charted how Britain is still lagging behind all the rest of its G7 cousins, with the exception of Italy.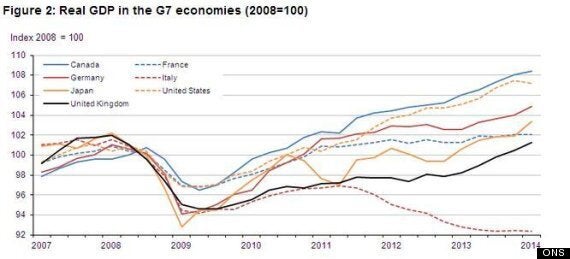 The UK looks to be still behind Japan, France, the U.S, Germany and Canada
"In the decade prior to the economic downturn, UK annual real GDP compared favorably with other G7 economies, averaging 3.2% compared with a G7 average of 2.5%," the ONS said.
"However, following the 2007 global financial market shock, UK real GDP fell by 7.2% between the beginning of 2008 and the middle of 2009, the joint second largest fall in the G7. "
The ONS also adds that the UK's real GDP - adjusted for inflation - "increased by just 1.2% per annum between 2009 and 2013, the third lowest rate in the G7".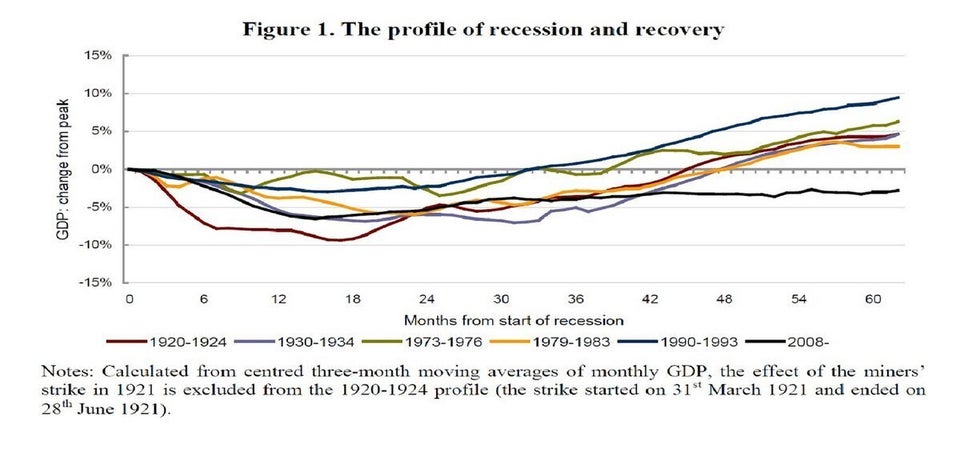 9 Facts George Osborne Wants You To Ignore Now The Great Recession Nears An End