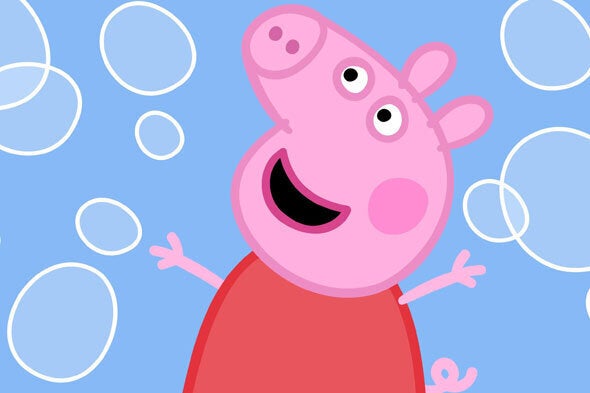 We all know that Peppa Pig captures our children's imaginations, but the delight on this little girl's face when she met her favourite character is a real choker.
Sophie Ryback, three, came face-to-face with Peppa at Paultons Park in the New Forest, Hampshire.
Her parents Michelle and Michael filmed their daughter's reaction as she arrived at the theme park, before uploading their video to Facebook, where it has been liked by more than 6,500 people on the Peppa Pig World page.
In the clip Sophie bursts into a huge smile as she spots Peppa, before dashing to meet her.
Michelle, 32, from Sittingbourne, Kent, said: "The only reason we filmed her reaction was because my friend who looked after our dog wanted to see - we never expected this reaction.
"It's really touching that it's been shared so many times, I feel very overwhelmed."
The condition affects people in different ways and Sophie has unilateral polymicrogyria, meaning it only affects the right side of her brain.
As a result she also has epilepsy, left hemiplegia - which causes the reduction in movement on the left side of her body - and a development delay.
Sophie also has a severe speech delay and the seizures often erase the few words she has learnt from her memory - so her parents are not sure if she will ever talk.
Michelle said: "Doctors have told us they don't know what the future holds for us."