When we first caught sight of this pic of Sinead O'Connor hugging an electric guitar we thought Jessie J was back with a rock album.
But no, it is, unbelievably, the 'Nothing Compares 2 U' singer who has ditched her trademark buzzcut for a poker straight black wig and a rubber outfit that looks like one of Katy Perry's hand-me-downs.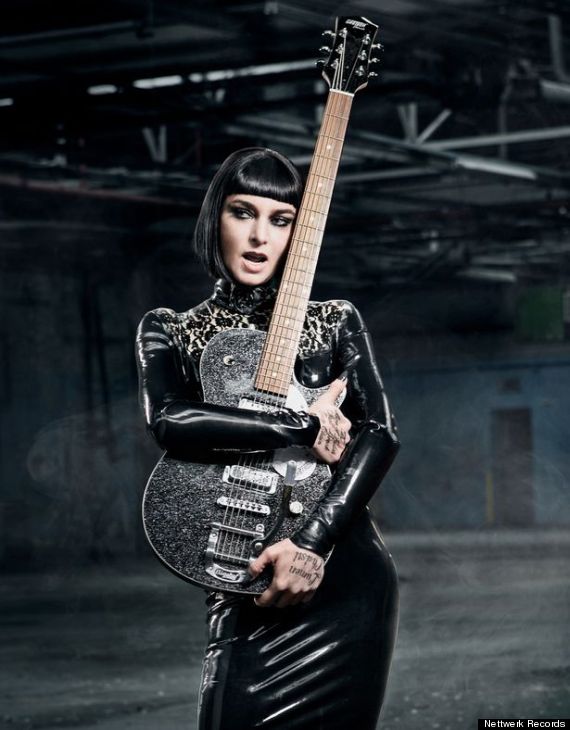 Sinead O'Connor
Sinead's new look is all part of her comeback plan as she gears up to release her new album 'I'm Not Boss, I'm Bossy'.
The new album - her first in three years - follows a turbulent time for the 47-year-old.
In December 2011 the Irish singer wed boyfriend Barry at a drive-through chapel in Las Vegas only to split 16 days later, before reconciling and then splitting again.
The star then made two suicide bids after receiving treatment for a broken ankle and made a desperate plea for help on Twitter after struggling to find psychiatric help.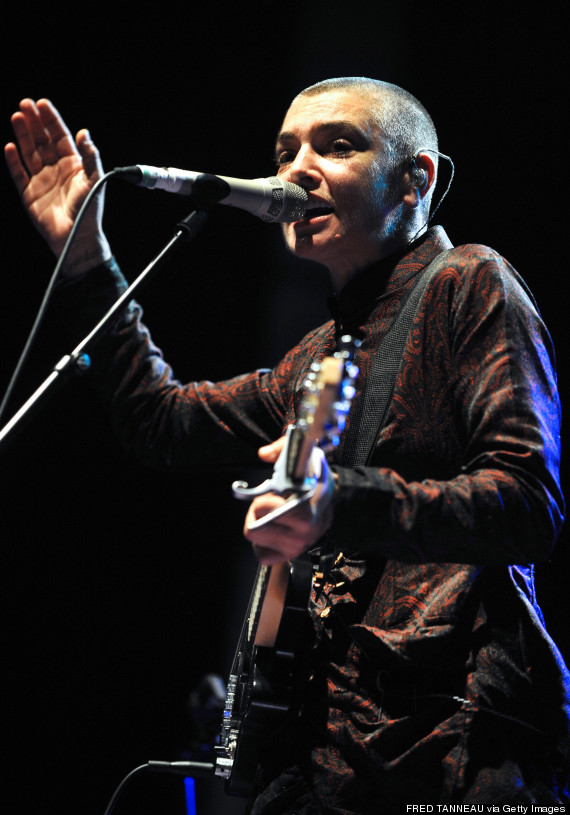 Sinead's new look is a far cry from her usual stage persona
More recently, Sinead blasted Miley Cyrus for mocking mental health, prompting the twerking star to invite her to meet up and chat.
Miley had compared Sinead to Amanda Bynes, who was seeking psychiatric help, by posting a string of tweets from an account previously run by Sinead when she was unwell, captioning it: "Before Amanda Bynes.... There was...."
It came after Sinead wrote her an open letter over her recent controversies, telling her that 'the industry doesn't give a s**t about you' and 'will prostitute you for all you are worth'.
Sinead then posted a fresh letter to Miley on Facebook, branding her tweets 'anti-female', 'dangerous', 'irresponsible', and 'f***ing stupid'.
Sinead's new album will be released on 11 August on Nettwerk Records.
LIKE US ON FACEBOOK | FOLLOW US ON TWITTER