To clarify: Not having sprinkles on your ice cream is not a good reason to dial 999.
The lesson was too late for this woman who rang West Midlands Police to report exactly that, which the force described as "bizarre".
The woman called the force to complain about a lack of topping on the ice cream she had just bought and to ask what police could do for her.
Any emergency call that begins "I've ordered an ice cream, yeah?" does not bode well but the operator patiently listens before saying: "It's not really a police matter".
When the woman asks how to be put in contact with trading standards, the operator reminds her 999 is for "life and death emergencies".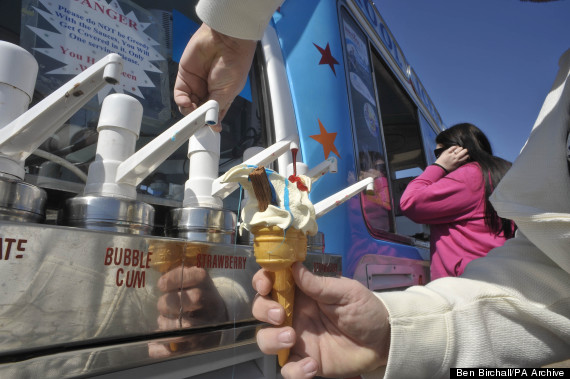 This is not a life or death emergency, got it?
Chief Superintendent Jim Andronov, who heads up the force's contact centre, said: "As well as the bizarre calls police also receive deliberate hoax calls which take up vital time.
"It's astonishing listening to them but they hide a serious truth. Each call often takes minutes to deal with as staff have to clarify the situation - it might not sound like much but, if someone is trying to get through to report a genuine life or death emergency, then a minute is a very long time to wait.
"I cannot stress enough that the 999 number is for emergencies only, for guidance this is defined as: a crime is in progress, someone suspected of a crime is nearby, when there is danger to life or when violence is being used or threatened."
The force receives around 1,500 calls to its 999 number a day estimates around half of them are not emergencies that would be best dealt with via its 101 number.