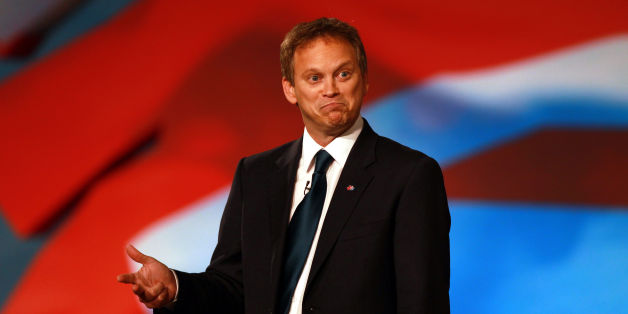 David Jones/PA Archive
David Cameron will make one more attempt to get his plan for a in/out EU referendum by 2017 into law before the 2015 general election.
The prime minister's tried last year to get his pledge on to the statute book via a Private Members Bill introduced by backbencher James Wharton. But he was blocked by the Labour Party in the House of Lords.
He was unable to introduce the legislation as a government Bill in today's Queen's Speech as Nick Clegg and the Liberal Democrats are opposed. However the Tory chairman Grant Shapps said on Wednesday that the Conservatives would have another go at getting a Private Members Bill through before 2015.
"The Lib Dems will no have an EU referendum," he told BBC Radio 4's World at One programme. "However next week, when we have the lottery, if a Conservative MP wins it, we will re-introduce a Bill to have a referendum by 2017. I challenge the Lib Dems and Labour Party and in fact Ukip peers to support it."
Shapps' pledge means that if a Conservative backbencher comes top of the Private Members Bill ballot they will face under intense pressure from Downing Street to pick up its EU Referendum Bill. MPs usually enter the draw in the hope they will be able to introduce legislation on a specific issue that is close to their, or their constituents, hearts - rather than act as a vehicle for the party leadership.
Cameron would dearly like to be able to go to voters in 2015 having put his referendum pledge into law, to counter claims from Ukip that he will not stick to his promise. However simply re-introducing the Bill and having it debated in the Commons and Lords will still enable the prime minister to show he is committed to renegotiating Britain's membership of the union and then putting it to a public vote.
SEE ALSO
The Conservatives will also enjoy putting pressure on Ed Miliband to shift his position to being in favour of an in/out vote. The current Labour position is that it would hold an in/out referendum only if Brussels asked for more powers to be transferred from Westminster.
Shapps' plan will of course come to nothing if a Labour or Lib Dem MP wins the the Private Members Bill ballot next week.
Lib Dem president Tim Farron said while he agreed there should be a referendum at some point, it was "foolish" for the British government to name the date. He said it would be like "playing poker and showing all your cards to all the other players". The other players being other EU capitals.
Shapps pledge comes in the wake of Ukip's European election victory that saw it secure 24 MEPs. The Tory leadership is worried that even if Nigel Farage's party sees its popularity fall between now and the general election, Ukip candidates could still get enough votes in marginal seats to dump the Conservatives out of power.
Cameron is also conducting an internal-EU battle to block Jean-Claude Juncker from becoming the next president of the European Commission. The former Luxembourg prime minister is seen as too federalist and would be unlikely to sympathise with Britain's desire to negotiate a looser membership of the EU for itself.