Keira Knightley looked impressively casual for her wedding in the South of France last year.
When she wed rocker husband James Righton in the South of France with friends and family around her, pictures of the British star showed her happy, relaxed and casual, wearing pumps and a summer dress for the trip to the town hall in Mazan, near Avignon, for the official ceremony.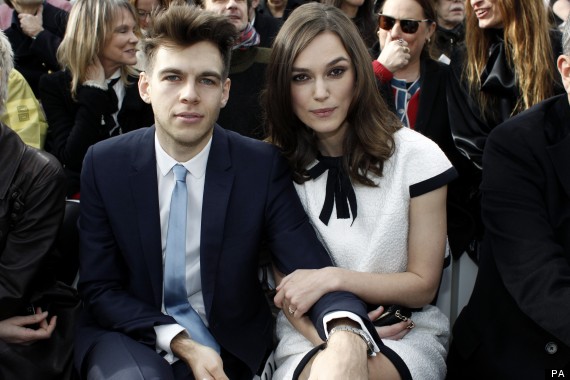 Keira Knightley and James Righton were married (for the first time) in the South of France last year
Now, it transpires the 'Love Actually' star managed to hold a second, secret wedding attended only by an even smaller handful of close friends - where she and James exchanged their vows in a wood.
Keira tells 'Elle UK' about the special dress she had designed for the day, and why it was so special...
"I wore it for the ceremony we had just for our friends, in a wood, because you have to have flowers on a dress in a wood," she says. Guess which star designer had the top-secret job of designing the dress.
Watch the video above for more on Keira's secret ceremony.
In her new film 'Begin Again', Keira co-stars with Maroon 5 star Adam Levine, and tells of the agonies she went through singing for the role.
'Elle' goes on sale tomorrow 5 June.
LIKE US ON FACEBOOK | FOLLOW US ON TWITTER