Ryan Giggs brought down the curtain on his 23-year Manchester United career last month, and tonight ITV will air the Life Of Ryan: Caretaker Manager documentary which charted his four-game stint as the Reds' coach.
The highs and lows of management, Giggs' playing career and his eventual retirement at the age of 40 are all covered in this exclusive portrait of the most decorated player in English football history.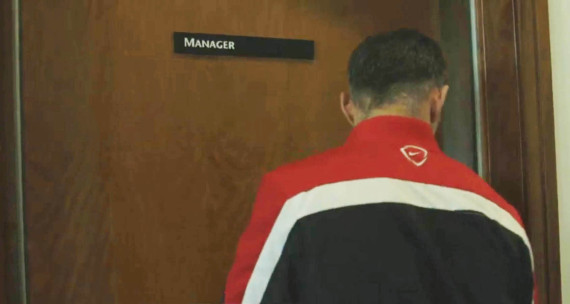 Giggs enters the manager's office at United's Carrington training ground
It includes groundbreaking access to the club and unique insight into the methods and preparations of Giggs and his coaching staff during the final three weeks of last season's Premier League.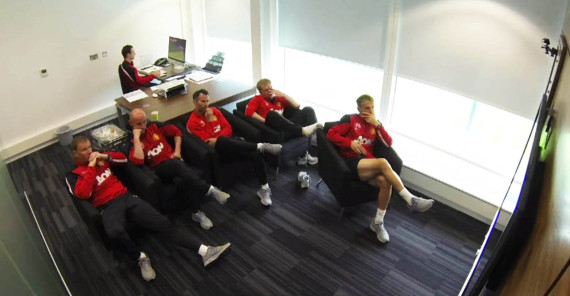 Chris Woods, Nicky Butt, Paul Scholes and Phil Neville analyse footage with Giggs
Produced by Fulwell 73, who made the acclaimed Class of '92 film, this programme features contributions from Sir Alex Ferguson, Diego Maradona, Paul Scholes, Nicky Butt, Alessandro del Piero, Gary Neville, David Beckham and Eric Cantona.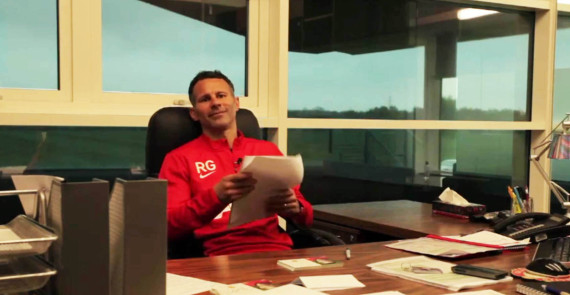 Giggs in the managerial hot seat, which he occupied for a month at Carrington