A homecoming party for the American soldier freed by the Taliban after five years in captivity has been cancelled.
The controversy over whether the US should have traded five members of the Taliban for Army Sgt Bowe Bergdahl reached all the way to Hailey, Idaho, on Wednesday, as the soldier's hometown was forced to axe its celebration of his freedom amid threats and security worries.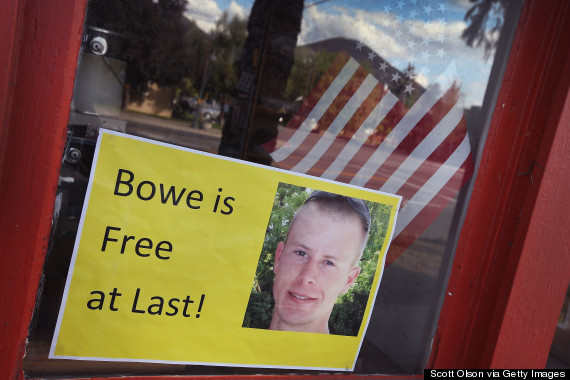 SEE ALSO
The town, where yellow ribbons and posters celebrating his release have been hung from trees, gate posts and telegraph poles, had planned a welcome home party for family and friends.
However, some say the 28-year-old, whose release was filmed by Taliban fighters, should be punished for allegedly abandoning his post in Afghanistan before his capture in 2009.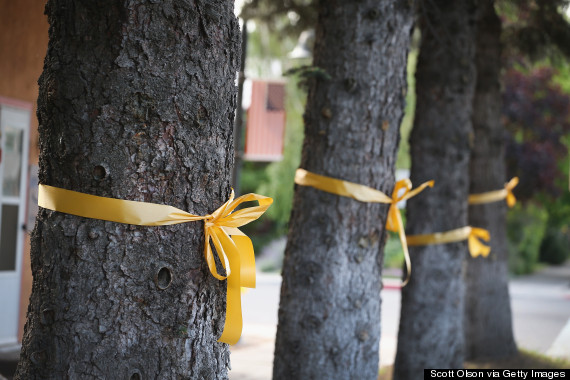 Some soldiers who served with Bergdahl have accused him of endangering his fellow soldiers and deserting his post. They contend that he was captured because he walked away, and that other Americans were killed or hurt as they searched for him.
Ex-comrade Matt Vierkant said: "Bowe Bergdahl deserted and his fellow Americans lost their lives searching for him." Sergeant Bowe Bergdahl
Some of Hailey's 8,000 residents have been swamped with hate mail and angry phone calls branding Sgt Bergdahl un-American and a traitor, Sky News reported.
Lee Ann Ferris, who lives next door to the Bergdahls, said: "It's like a modern-day lynching. He hasn't even been able to give his side of the story yet.
"This community will welcome him back no matter what."
Jane Drussel, president of the town's chamber of commerce, added: "The joy has all of a sudden become not so joyful."
Hailey Mayor Fritz Haemmerle told the Los Angeles Times that the town had been deluged with calls and letters of complaint that it was honouring a deserter.
"The police chief is aware of the types of people who have threatened to come up and protest this thing," Haemmerle said. "We're a town of 8,000 people. The last thing we want is trouble."
The Pentagon has promised an investigation into whether Bergdahl deserted, but has stopped short of promising to review assertions that other soldiers died as a result.
"At the appropriate time, we will conduct a thorough, transparent and complete review of the circumstances surrounding his capture," Army Chief of Staff Gen. Raymond T. Odierno said Wednesday.