Katy Perry has opened up about her sex life during a chat with Chelsea Handler, telling her that she's never had a one night stand.
The 'California Gurls' singer also revealed that she's never gone more than six months without having sex, admitting that she rarely stays single for long.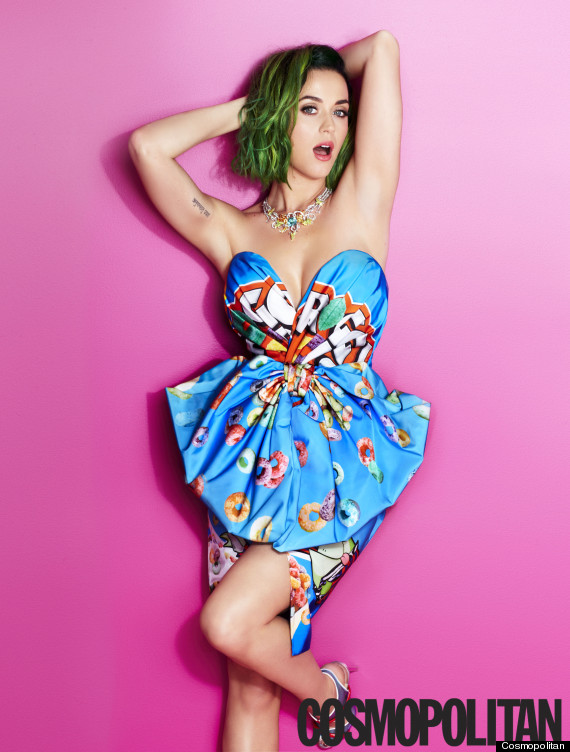 Katy poses for Cosmopolitan
Katy spoke to Chelsea for Cosmopolitan magazine, for which she also stars on the cover of every international edition this July.
When Chelsea asked Katy if she'd ever had a one night stand, the pop starlet responded: "I've never been that way."
Katy added that she doesn't think she's uptight when it comes to relationships, stating: "I'm not like Professor Higgins with my sex life.
"I'm not super strict. For me, the most important thing about sex is connection."
The 'Birthday' star also opened up about her marriage to Russell Brand, revealing that she's had "a lot of therapy" since splitting from the comedian in 2011.
"It feels like a hundred lifetimes ago, so it's like digging up an old grave. A lot of therapy has happened and a lot of understanding and growth," Katy said. "Sometimes you have to go through all this s**t to get your grips on life and figure out what the next boundaries in your love life are going to be.
"You have to go through the mud in order to find that peaceful place. In the long run, it was necessary for me to have more of a teammate."
Katy recently teamed up with Madonna for a bondage-themed photoshoot, which saw the pair posing in a number of latex outfits.
The singer is currently on her 'Prismatic' tour and also performed at the Radio 1 Big Weekend in Glasgow last month.
LIKE US ON FACEBOOK | FOLLOW US ON TWITTER