Eagle-eyed Kylie Minogue fans might have had a whiff of familiarity about new 'Big Brother' housemate Pauline Bennett as she entered the BB house on Thursday night.
'Big Brother' 2014: Luisa Zissman reveals her hopes for the new series
Pauline is in fact Jazzy P who performed the rap on Kylie's 1991 hit 'Shocked', which reached No.6 in the UK charts and remains a favourite among fans.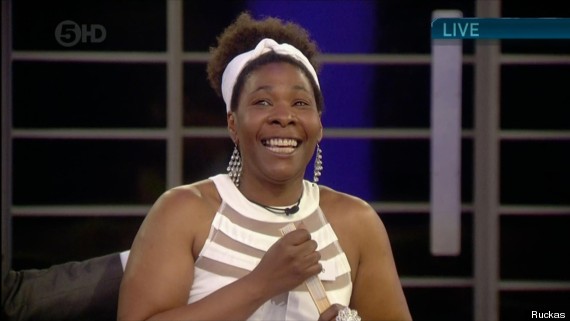 Pauline Bennett is one of this year's 'Big Brother' housemates
The 49-year-old 'Big Brother' contestant even reckons she told Kylie back in the day that she thought her songs were 'shit', but then Pauline is the one entering the BB house and Kylie is still around after 25 years in the biz, so do the maths.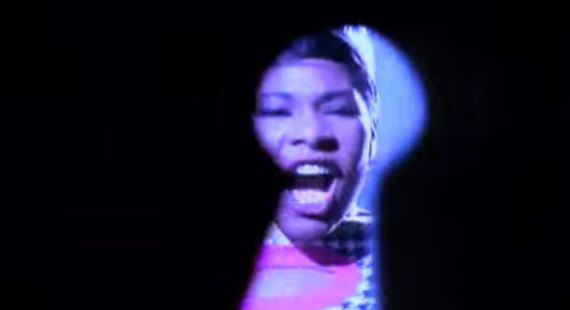 Pauline - AKA Jazzy P - in Kylie's 'Shocked' video
As she entered this year's house - which will have a power trip theme - Pauline revealed that if she doesn't get evicted first then she will be celebrating her 50th birthday in her new home.
WATCH PAULINE IN KYLIE'S SHOCKED VIDEO BELOW
The first half of this year's 'Big Brother' housemates entered the house that they'll be calling home on Thursday night.
Among them is Helen Wood, who hit headlines in 2011 when it was revealed she'd had a threesome with footballer Wayne Rooney, while working as a prostitute.
Helen is joined by a number of other interesting characters, including a Playboy model and self-confessed diva Mark Byron.
Producers have promised plenty of shock twists around this year's 'Power Trip' theme.
Meet this year's housemates below….
LIKE US ON FACEBOOK | FOLLOW US ON TWITTER