Justin Bieber has faced plenty of criticism since two videos featuring him saying the n-word and using racist language appeared online, however, two stars have now offered their support.
Rapper 50 Cent and comedian Russell Brand have separately spoken out defending the star, while Usher, who discovered Justin via YouTube, has also commented on the situation.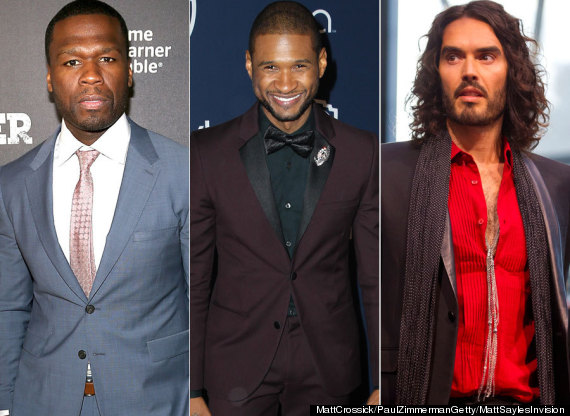 50 Cent, Usher and Russell Brand have all given their opinions on Justin
Speaking to The Sun, 50 Cent, real name Curtis Jackson, has stated that he doesn't think the videos mean Justin is a racist person, labelling him "a baby".
"I don't think he's racist. I don't think even he knows who he is at this point — he's so young," he said. "When you see people become huge stars real early, it's tough for them. You have to grow up with all these expectations.
"I think Justin's still a baby and he's lost."
Russell Brand has chosen to share his thoughts in a YouTube video, which shows him dissecting a newspaper article featuring Justin.
"It was ages ago when he used to have that haircut," he states in the clip. "You can't do him for stuff he [has] done when he had that haircut."
Meanwhile, Justin's mentor Usher has spoken out about the young singer's behaviour in an interview with Nylon Guys magazine - though it is not clear if he made the comments prior to Justin's latest scandal.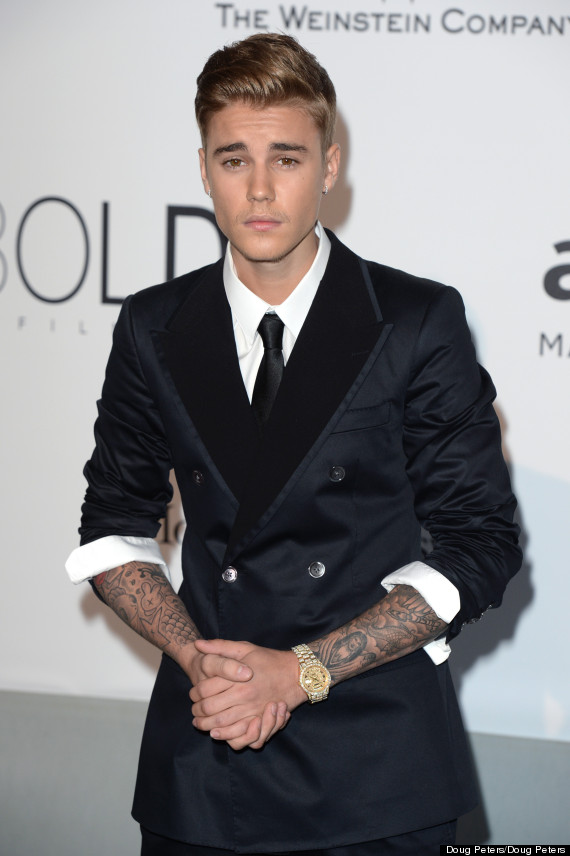 Justin Bieber
Speaking about his working relationship with Justin, Usher told the mag: "I gave every bit of advice and always told him it was up to him if he really wanted this.
"Now that he has it, as an adult, it's his to manage. Do I turn my head in shame based off of what I see, what I know? Nah, I don't because it's all part of life's process.
"Am I in it with him? Yeah. It's unfortunate. I hate some of the things I hear. Is it all true? I don't know."
Both videos of Justin are thought to have been filmed in 2009. In the first clip, Justin tells a racist joke which includes the n-word in the punchline.
In the second, he is seen changing the words of his single 'One Less Lonely Girl' to "one less lonely n*****" before singing about joining the Klu Klux Klan.
Justin has issued two separate apologies for the clips, in which he admitted that he needs to take responsibility for his actions.
"Facing my mistakes from years ago has been one of the hardest things I've ever dealt with," he said in the second apology. "But I feel now that I need to take responsibility for those mistakes and not let them linger."
See Russell Brand's video below...
LIKE US ON FACEBOOK | FOLLOW US ON TWITTER