It was a fitting end to a car crash career in politics.
Disgraced former Conservative MP Patrick Mercer was less than keen on having his reaction to the Newark by-election filmed by Channel 4. He had been forced to quit his post after he was deemed to have "had deliberately evaded the rules" on paid lobbying after a sting by Panorama and the Daily Telegraph.
Confronted this morning in a car part in the East Midlands town by Channel 4's Michael Crick, Mercer was asked what he thought of the result.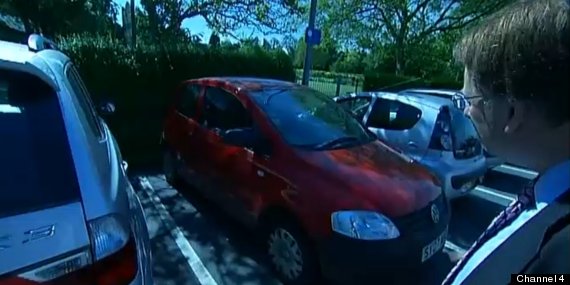 Michael Crick waves goodbye to a testy Patrick Mercer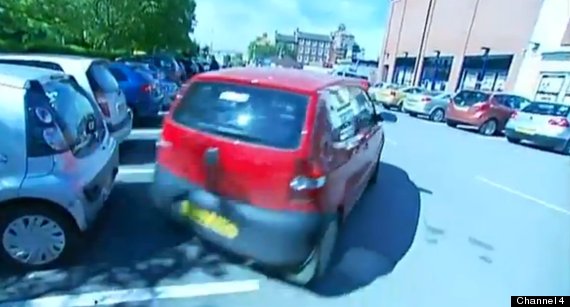 But he drives off too fast..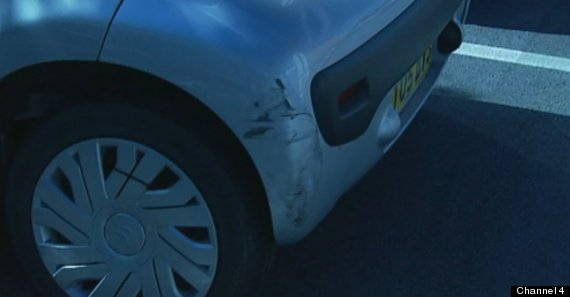 The car crash end to a car crash career, filmed by Channel 4
"Who won? Ukip?" he asked, and then replied that the Tory majority of 7,403 votes was "handsome".
When Crick attempted to ask Mercer some questions on camera, the ex-politician jumped into his red car at lightning speed. But he instantly regretted the haste.
With an ear-splitting screech, he scraped the side of a neighbouring car, captured by the Channel 4 cameras, and sped off through the car park.
SEE ALSO:
Channel 4 reported that Mercer had stopped eventually and returned, posting a note with his phone number on the car and taking responsibility for the crunch.
Former Newark MP Patrick Mercer scrapes couple's car as he tries to avoid us asking him about the Newark result

— Michael Crick (@MichaelLCrick) June 6, 2014
The owner of the car, who came back minutes later, would not reveal to the Channel 4 cameras how she had voted.
The incident brings chequered career in politics for Mercer to an undignified end. He was forced to resign as Shadow Minister for Homeland Security in March 2007 after he was caught referring to "idle and useless" ethnic minority soldiers who used racism as a "cover". Mercer apologised and said his comments were "clearly misjudged".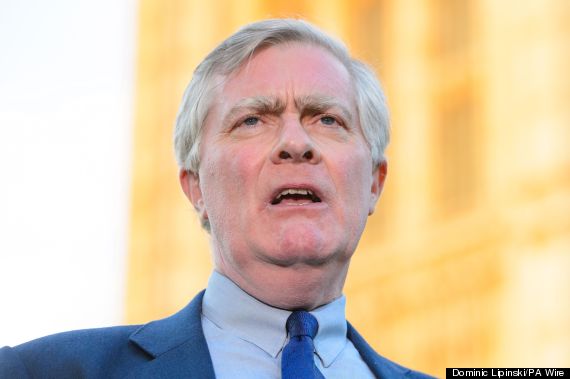 Former Tory MP Patrick Mercer was forced to quit in a cloud of scandal
In 2011, he was part of a failed attempt by the Everyday Champions Church to open a free school, rejected because of concerns over the church's explicitly creationist stance on teaching. It was a bad year for the Tory MP, who was later taped apparently making disparaging remarks about David Cameron, calling him "despicable", an "arse" and "the worst politician in British history since William Gladstone", comments he denied making.
But it was last year, when he was forced to resign the Conservative whip over allegations of paid lobbying, which sealed his demise.
He was paid £4,000 for asking questions in parliament, the Panorama team considered that he asked five parliamentary questions, but declared only £2,000 of the £4,000 within the time limit of 28 days.

He also was taped describing a meeting with a young Israeli soldier when he is alleged to have said "You don't look like a soldier to me. You look like a bloody Jew".
His resignation led to a by-election this week which was seen as an opportunity for Ukip to claim its first member of parliament.
But the Ukip earthquake that had rocked the nation after the European elections failed to shake the Conservatives out of Newark on Thursday.
Roger Helmer, Ukip's candidate who currently represents the area as an MEP, came in second place with 10,028 votes (25.91%).
Robert Jenrick, the Tory candidate, held on to the seat for the Conservatives after winning 17,431 votes (45.03%). A majority of 7,403 votes.