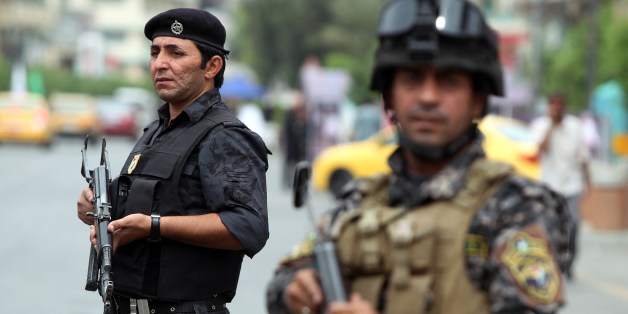 AHMAD AL-RUBAYE via Getty Images
Gunmen have stormed a university in Iraq and are holding dozens of students hostage, officials said Saturday.
The armed men infiltrated the site by killing the guards and then blew up a bridge leading to the main gate, police said, according to Sky News.
Gunmen from the al Qaeda-linked Islamic State of Iraq and the Levant group have detained the students inside a dormitory, according to officials.
The forces are attempting to re-take the university after the attackers, who are reportedly using the students as human shields.
The attack took place at Anbar University near Ramadi, which is west of the capital Baghdad. Security forces have reportedly now cordoned off the campus.
Explosions reportedly tore through the university while the siege was under way, but police could not provide details on what caused them.
Parts of Ramadi have been held by Islamic extremists and other anti-government militants for months.
Iraq is currently grappling with its worst surge in violence since the sectarian bloodletting of 2006 and 2007, when the country was pushed to the brink of civil war despite the presence of tens of thousands of US troops.
The latest violence has been fuelled by Sunni Muslim anger at the Shiite-led government in Baghdad, as well as the civil war in neighbouring Syria.
ISIL has carried out scores of deadly attacks on both sides of the border and imposed a brutal form of Islamic rule in territories under its control.