A "very damaged" 13-year-old girl was ordered to have an abortion by Britain's most senior family judge, it has been revealed.
The girl, who cannot be named for legal reasons, was impregnated by a 14-year-old boy and initially wanted to keep her baby.
Social services asked the High Court to decide whether the pregnancy should be allowed to proceed as the girl - who has an IQ of just 54 and the comprehension skills of a seven-year-old - reached her 14th week.
Sir James Munby, President of the High Court's Family Division, ruled an abortion was in her best interests and it has since been carried out.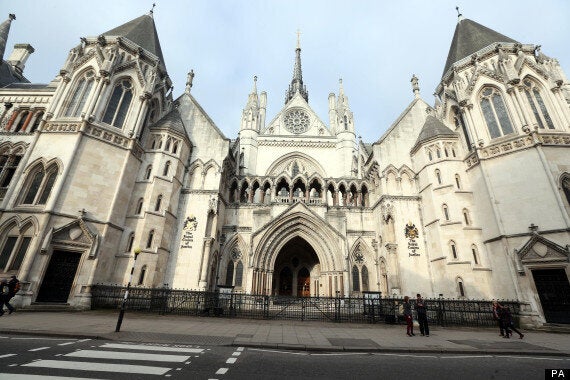 Britain's most senior family judge ordered the abortion be carried out
"She was described by the psychiatrist as being 'a very damaged and impaired young girl', largely out of control a good part of the time," the judge said.
"Leaving to one side her own wishes and feelings, the preponderance of all the evidence is clear that it would be in her best interests to have a termination."
The judge added that, in any event, if the girl were allowed to give birth, there was "very little chance" she would be allowed to keep her child.
He said a clinical psychologist showed the girl lacked capacity to decide for herself , having had "many difficulties in her life".
The girl also had the vocabulary of a child aged six, he added.

At the time of her mental health evaluation she had "set her mind against a termination," the court heard.
But an expert said allowing her to give birth might be the less-damaging course.
"If the pregnancy were terminated I believe that this would cause considerable harm to this young girl, who would see it as an assault.
"Continuing the pregnancy...may have a less detrimental effect on her given her current circumstances," the expert said.
The psychiatrist who evaluated her said that, although the teenager would "understand termination and its effect", she did not have a "full understanding of what the pregnancy would involve."
He added that the girl's "unambiguous" hostility towards termination made enforcement of an abortion a bad option.
But Sir James said the girl's opposition to an abortion had wavered during the hearing.
"It was clearly appropriate for me to supply the necessary consent to enable the termination to proceed," he said.
Announcing his decision weeks after it was made, Sir James confirmed that the abortion had since taken place.
Popular in the Community