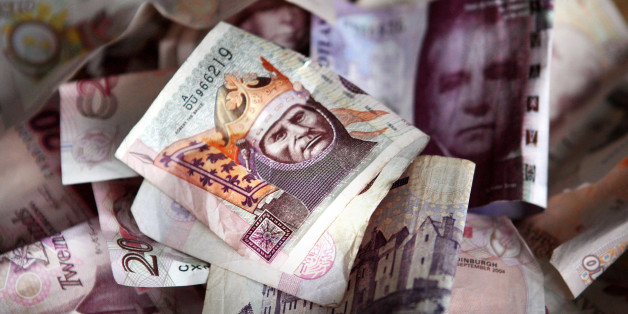 David Cheskin/PA Archive
Scottish independence could undermine the level of foreign investment in Scotland, which new figures indicate has reached a 16-year high, a new report has suggested.
Scotland had 82 overseas funded projects last year, up from 76 the year before and second only to London as a place attracting foreign firms to do business in Britain, according to the latest survey by accountants EY.
The EY [Ernst & Young] report also found that while Scotland enjoyed a 8% increase in the number of overseas-funded projects, the UK as a whole saw a 15% increase. This saw a 14% decrease in jobs created in Scotland, while the decline was only 8% in the UK.
Scottish Conservative finance spokesman Gavin Brown said: "While the increased number of projects in itself is welcome, it is important the Scottish Government does not overstate the results.
"This should be a time for the Scottish Government to ask questions and analyse data instead of patting itself on the back again."
EY's Annual Attractiveness Survey also found that Scotland's share of high value-added research and development projects soared by 70%, while a third of all R&D investments to the UK now come to Scotland.
EY Scotland senior partner Jim Bishop said: "Scotland must increase efforts to sell its advantages to global investors if its impressive track record of securing FDI [Foreign Direct Investment] is to be maintained.
"The country is expected to gain a boost to its international profile this year as a result of the exposure afforded by the Glasgow 2014 Commonwealth Games and Ryder Cup and this should be harnessed as a competitive edge over most other areas of the UK.
However SNP MSP Kenneth Gibson said: "George Osborne claimed that the independence debate would damage the economy and deter investment – but as the expert Ernst & Young report makes clear, exactly the opposite is true.
"Inward investment now stands at a 16 year high – creating more than 4,000 jobs across the country. With 100 days to go it's time that the No campaign accepted the reality that Scotland is one of the wealthiest countries in the world and an attractive place to do business.
"Scotland is an immensely wealth country – richer per head than the UK, France and Japan. With the full fiscal and economic powers guaranteed by a Yes vote, the Scottish Government could do even more to strengthen our economy and create jobs – and to make Scotland and even more attractive place for investment."