The allegations against Rolf Harris show he is "a sinister pervert" with "a demon" beneath his "charming exterior", his sex offences trial has heard.
Harris, 84, singled out girls who were mesmerised and beguiled by his fame and treated them as sexual objects that he could touch when he felt like it, Southwark Crown Court was told on Tuesday.
Harris faces 12 counts of indecent assault on four different alleged victims - all of which he denies.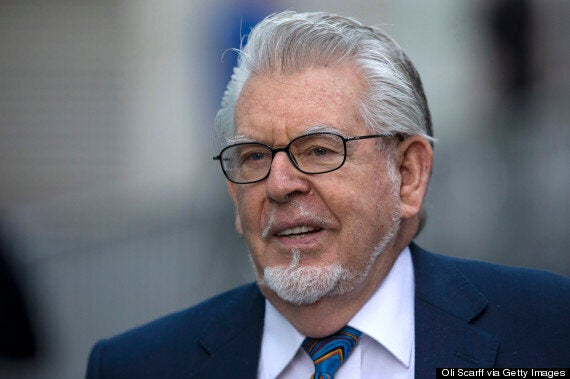 Rolf Harris was branded 'a sinister pervert'
In her closing speech to Harris's trial, prosecutor Sasha Wass QC branded the artist an "arrogant and brazen" man who thought he was untouchable.
Ms Wass said that evidence given by the four women, as well as claims by other witnesses to whom charges do not relate, showed that the star was a "sinister pervert who had a demon lurking beneath the charming exterior".
Ms Wass described the evidence given by the 10 witnesses who do not relate to the charges in the case, as building up a picture of Harris.
Comparing the evidence to one of Harris's own paintings, she said: "Each stroke can be a little bit vague or unclear but taken together you can identify what is happening."
Harris was supported in court by his wife Alwen and daughter Bindi as they listened to the prosecutor's speech.
Ms Wass said each of the witnesses had painted a "portrait", showing the "Mr Hyde concealed behind Rolf Harris's Dr Jekyll who was his public profile".
She told the jury of six men and six women: "The girls who Mr Harris touched were innocent, young, admiring fans of his.
"He targeted fans who were mesmerised by his fame and talents. He was a children's entertainer and they were beguiled by his singing and painting.
"And the penalty of their admiration was to suffer sexual assault."
She continued: "The evidence paints a picture of a man who believed he was untouchable because he was so famous. It paints a picture of a man who was arrogant and brazen and treated women and young girls as sexual objects to be groped and mauled as he felt like it."
Ms Wass said that allegations had sparked an investigation into the "seemingly untouchable, world-famous children's entertainer".

She said: "Thereafter police investigations uncovered more and more women who felt able to come forward and describe what Rolf Harris had done to them when they were young and vulnerable and impressionable.
"Each woman, unknown to the others, describes a similar pattern of deviant sexual behaviour.
"The chances of any of them making up such similar accusations in the absence of knowing each other is absurd."
Ms Wass dismissed suggestions that Operation Yewtree - the investigation sparked by revelations about Jimmy Savile - was a "celebrity witch-hunt", or claims by observers that some alleged behaviour by celebrities was deemed acceptable at the time.
She dismissed Harris's explanations or denials for the various allegations made by witnesses "ruses" and "red herrings".
She said: "These are all very similar ruses tailor-made by Mr Harris to rebut each witness's testimony.
"And once you recognise the pattern these diversionary tactics can be dismissed rapidly."