'Wizard Of Oz' superfan Walter Krueger is so oz-sessed (ahem) with the classic tale that he has spent more than £120,000 on his collection of memorabilia.
The 28-year-old's collection is so immense - 10,000 pieces and counting - that he is planning on opening a museum dedicated to all things Oz-related.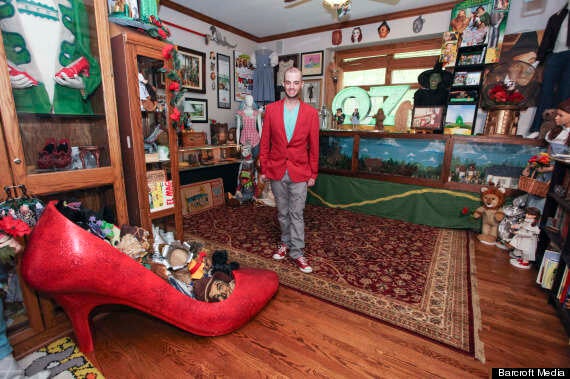 Walter Krueger with just a few of the 10,000 Wizard Of Oz-related items he's amassed
Walter, a shop manager from Chicago, USA, was introduced to the 'Wizard Of Oz' by his grandmother when he was just five years old and says its morals helped him through difficult times, including the death of his mother.
"My collection means the world to me and I'm determined to turn it into a museum," he said.
"When I was younger I was bullied horribly at school for being gay and when I was 16 my mother passed away.
"Oz became a refuge, it was something to cling on to - I can't imagine going through that without it.
"I've lost count of the number of times I've seen the film - when I was a child our VHS copy of it had to be replaced multiple times.
"It was a constant gift every year that I would get for either Christmas or my birthday - I had to put a figure on it I would say I'd seen it thousands and thousands of times."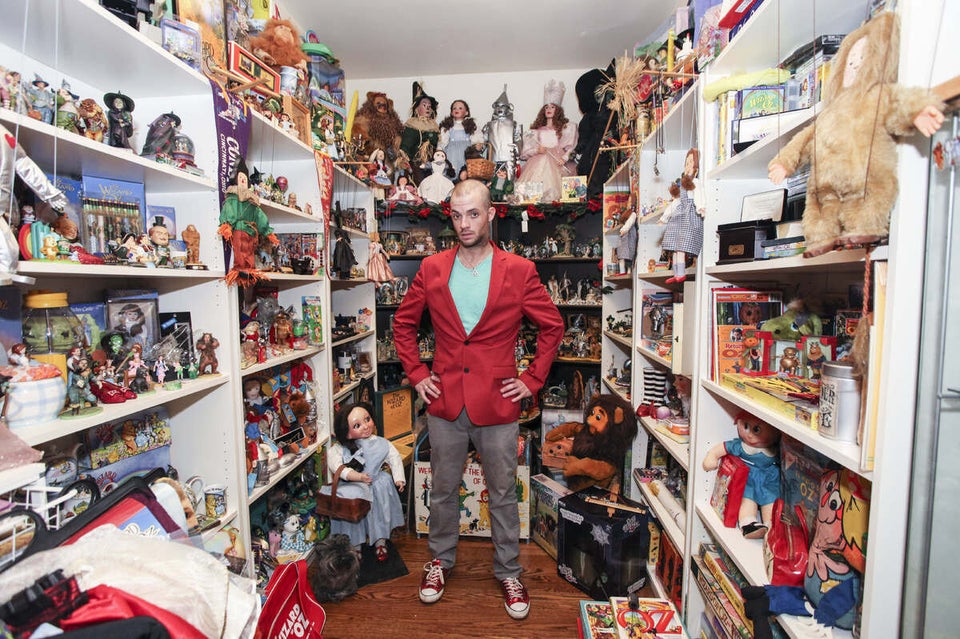 Most of Walter's home is given over to the extensive collection, which includes a first edition of the classic book and a coat worn in the 1939 film starring Judy Garland.
But the jewel of the collection is undoubtedly a pair of replica ruby slippers which were given to him by his mother, Nancy Drew.
Made by the Western Costume Company to commemorate the 50th anniversary of the Hollywood film, they are now valued at around £20,000.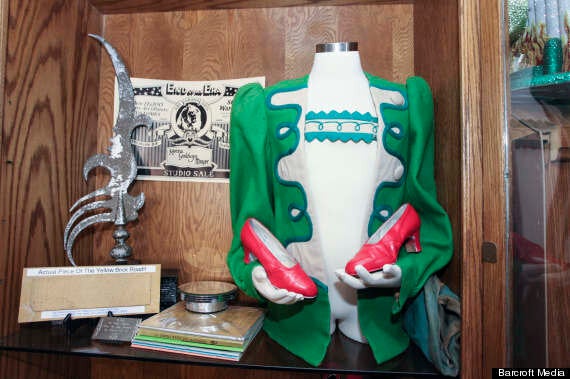 Walter said: "They are one of the most precious items in my collection - not for their monetary value but because they were given to me by my mother.
"My mum was the person who ignited this passion and who fueled it for me and Oz helped me cope when I lost her."
It's taken Walter over twenty years to build his collection of around 10,000 pieces of memorabilia, which he still adds to on a daily basis.
He said: "My Oz collection is everywhere, you walk in through my front door and there's artwork on the walls, it greets you as you walk in.
"And an Oz room as any collector would know is a room that just has amassed anything of the same theme - I have two of those in my house.
"There are costumes and dolls and toys and everything you can imagine."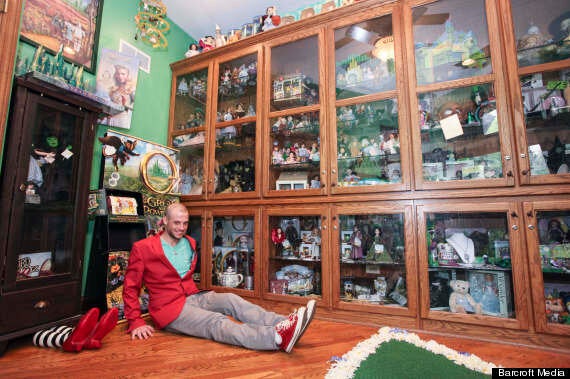 Now Walter longs to secure funding and help to turn his dreams of a museum into a reality.
"At a recent appraisal the collection was worth something in the region of $500,000 - $600,000.
"My goals are very pure of heart. I want to have a museum and I want to preserve these things for children to see in the future.
"I won't give up on this dream - never lose sight of your dream, that is something I believe."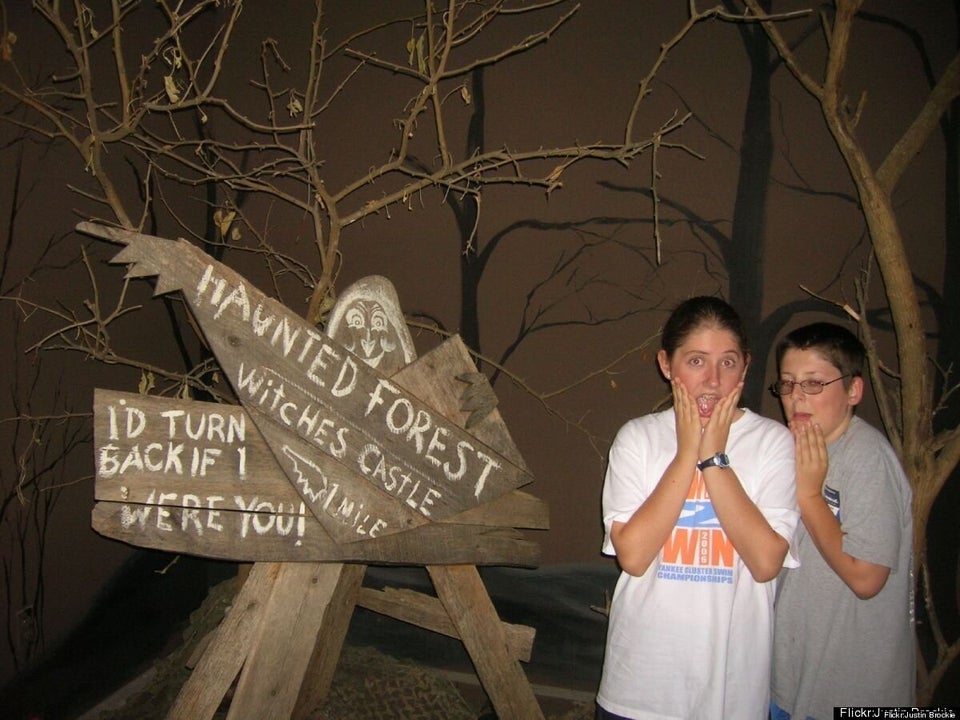 Top 10 'Wizard of Oz' Destinations