Doom is back, and we'll be honest it looks really scary.
Showing off an unholy blend of demonic flesh with what looks like a Locust from Gears of War Id Software has given its first glimpse of the new game heading to Xbox One and PS4.
Whilst only a teaser trailer it does show us a hideously well textured incarnation of the Cyberdemon, widely regarded as one of the most formidable monsters from the original Doom game.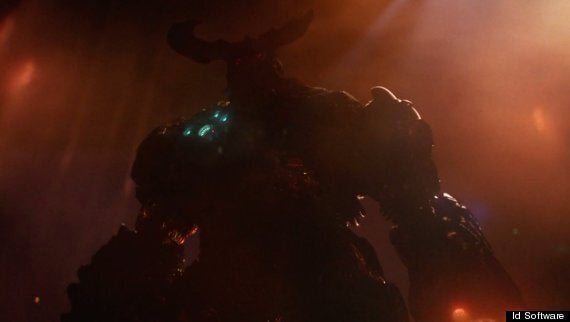 Id will unveil a full trailer for the game along with more details at its annual Quakecon 2014 conference taking place in late July.
There's little hint of plot but what the narrative does suggest is that the new Doom will focus on the Cyberdemon's creation, hinting at a new wave of demonic creatures that have fused with the human's own technology.
Id Software is one of the companies that has been embracing virtual reality with the developer creating a Oculus Rift version of Doom 3 which has been doing the rounds of the games conferences.
There's no word on whether the new Doom will be compatible with virtual reality products like Rift, or Sony's Project Morpheus but with the company having already invested time and effort at an early stage it seems likely that they'd want to feature the new technology.
For those that want to get their hands on Doom early, Id Software has been offering access to the Doom Beta along with Wolfenstein: The New Order giving gamers the chance to have an early glimpse of the action horror.
The fact that Doom 3 remains one of the scariest games around is a testament to Id Software's ability to reimagine what started life as a few pixellated squares and a whole truckload of nostalgia.