Islamist militants have attacked and captured the city of Tikrit in northern Iraq. The insurgents, a group with al-Qaeda ties called the Islamic State of Iraq and the Levant (ISIS), took control of Saddam Hussein's birthplace on Wednesday morning and now rest just 95 miles north of the capital, Baghdad.
Reported by AP, Iraqi security officials confirmed that Tikrit, which boasts a Sunni majority, had fallen under the control of ISIS. Police stations in the city, which is the capital of Salahuddin province, have been taken over by insurgents according to resident of the city, reached by phone. The whereabouts of the governor of the province are currently unknown.
Prime Minister Nouri al-Maliki demanded a state of emergency be declared after the ISIS captured Iraq's second largest city. The group has been operating in northern and western parts of the state and across the border in Syria in recent months, capturing Fallujah, a city they still hold despite government efforts to drive the militants out, earlier this year.
Having failed to recapture Fallujah, al-Maliki now faces the difficult task of trying to retake Mosul, a city with a Sunni majority and a consequent ingrained opposition to Iraq's Shiite-led government, as well as historical sympathies to al-Qaeda. After days of fighting, the militants finally pushed back security forces in the city, storming police stations, military bases and prisons, freeing the detainees.
With Mosul and the surrounding areas overrun, residents began to flee. Speaking to AP, Umm Karam said she left with her family on Tuesday. "The situation is chaotic inside the city and there is nobody to help us…we are afraid... There is no police or army in Mosul."
On Tuesday, parliamentary speaker Osama al-Nujaifi – a native of Mosul – told the nation via a televised address: "What happened is a disaster by any standard. The presence of these terrorist groups in this vast province... threatens not just the security and the unity of Iraq, but the whole Middle East."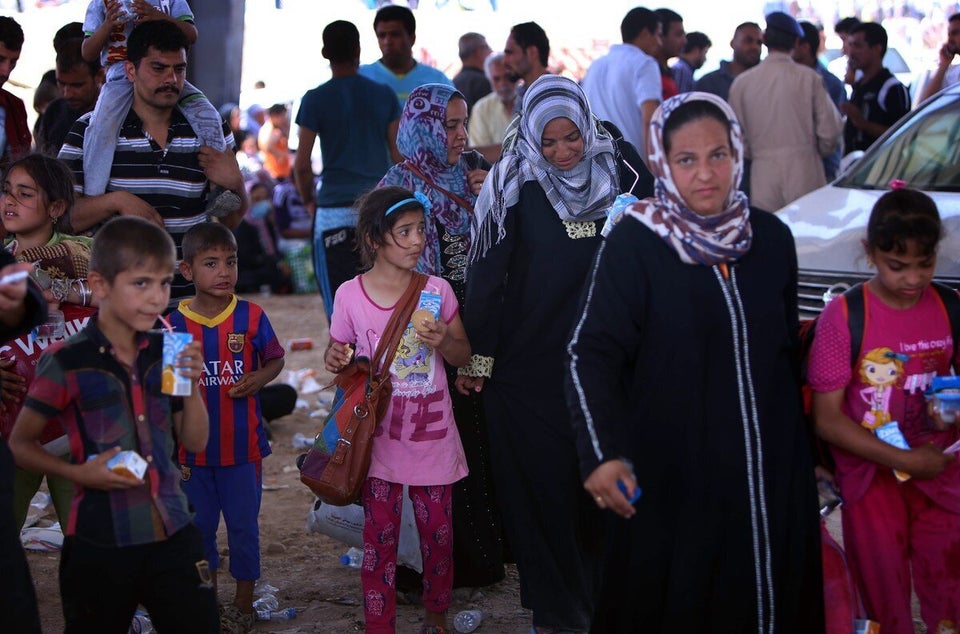 Iraqis Fleeing Mosul