Wikipedia has revealed the most influential person in history, and before you start shouting it's not Jesus, Aristotle, Einstein or even Adolf Hitler.
No, the world's most influential person is Carl Linnaeus, an 18th century Swedish botanist and scientist who invented the modern system of animal and plant classification.
If you're wondering how this conclusion was reached then look no further than Young-Ho Eom and his colleagues at the University of Toulouse.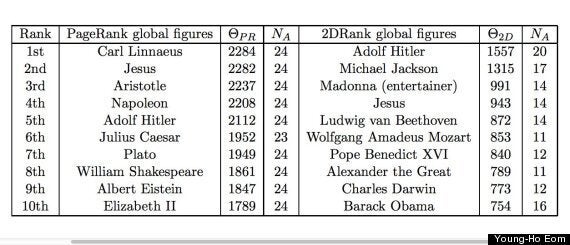 Using Google's PageRank algorithm they were able to create a series of lists on who the most important figures in history are.
The rankings were created by analysing both links to the page and from the page with Linnaeus ranking just above Jesus and Aristotle.
Linnaeus is the most influential person worldwide, however the team were also able to discover rankings for individual countries.
Napoleon is officially the most influential person in history in the UK with Barack Obama coming in at 2nd whilst the Queen ranks at 4th.
Rather depressingly George W. Bush actually ranks above William Shakespeare whilst Jesus and Aristotle rank at 6th and 7th respectively.
Related