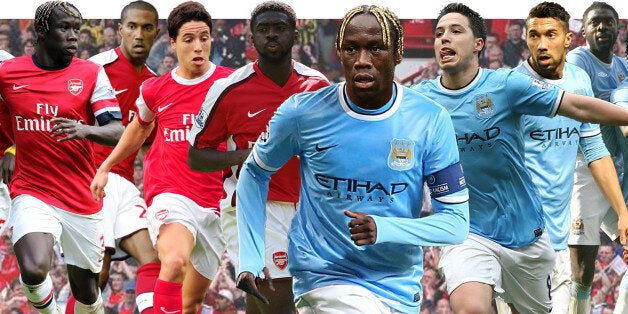 Arsenal offered Sagna an £80,000-a-week contract, however the Frenchman will earn a six-figure weekly sum at City, as he becomes the fifth player to move from the Emirates Stadium to Eastlands in five years.
Emmanuel Adebayor, Kolo Touré, Samir Nasri and Gaël Clichy have all moved to City for fees from Arsenal.
Sagna, 31, joined Arsenal from Auxerre in 2007 and won just one trophy in his final game, as the Gunners recovered to beat Hull City 3-2 in last month's FA Cup final.
The Frenchman, who will wear the No.3 at the Etihad Stadium, posted a farewell message to Arsenal on Thursday, and his transfer has been concluded before France's first World Cup match with Honduras on Sunday.
He is expected to be joined at City by Porto's Brazilian midfielder Fernando, as the club attempt to launch a credible assault on the Champions League.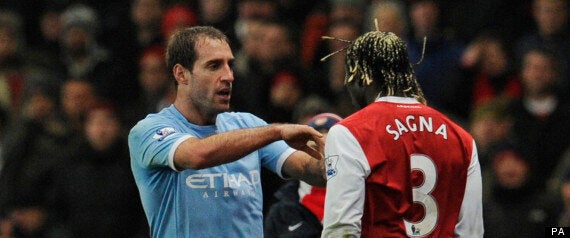 Sagna will vie with Pablo Zabaleta for the right-back spot in City's side
Sagna's arrival will confirm Micah Richards' imminent departure from City, and he could vie with fans' favourite Pablo Zabaleta for the right-back berth. Alternatively, Zabaleta could revert to left-back and can also play in midfield.
A day after Cesc Fàbregas confirmed Arsenal rejected the chance to sign him, Arsène Wenger will come under pressure to act in the transfer market, however inevitable the setback of losing Sagna was.
"World Cup years have always been very quiet until the end of the World Cup, with no players reachable," Wenger declared last month.
Popular in the Community