'Britain's Got Talent' winners Collabro have signed to Simon Cowell's label Syco Records, following their talent contest triumph.
As winners of 'BGT', the musical theatre band netted £250,000 and a place on the Royal Variety Show line-up and now music mogul Si has confirmed that the band will release their debut album soon.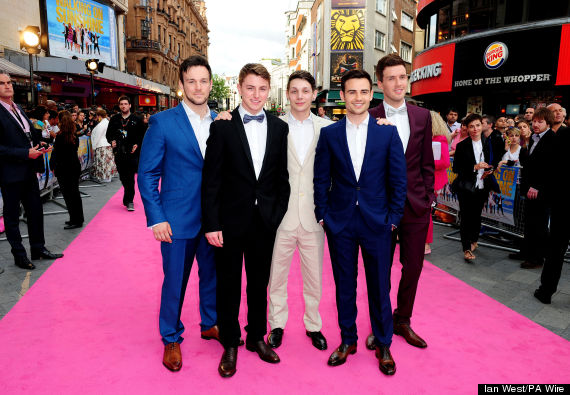 Collabro
Speaking to The Sun, Simon said: "Collabro were worthy winners of 'Britain's Got Talent'.
"I am delighted to welcome them to Syco and am looking forward to them starting work on their debut album," he added.
The band are overjoyed at securing a recording contract and Jamie Lambert told the paper that being signed was "the most incredible feeling".
"We are so lucky and proud to join a family of amazing, talented artists and colleagues and we're thrilled to be working with Syco in order to take Collabro to the next level," he added. "This is an absolute dream for us – and it's only the beginning."
The band are now labelmates with a whole host of stars, including One Direction.
It's been a busy week for Syco, who confirmed that James Arthur was no longer signed to them on Thursday.
The 'X Factor' winner took to Twitter to share his views on his situation, writing: "I now have to move on and do something different - the future is bright!"
LIKE US ON FACEBOOK | FOLLOW US ON TWITTER