It's safe to say that fried chicken doesn't have the best reputation as far as healthy eating goes. Deep-fried, greasy, with minimal meat and sometimes a chicken brain, it's often a nutritionist's nightmare.
But one man is helping change this. Anthony Ussher, 32, has opened Clutch - an East London restaurant specialising in 'healthier' fried chicken.
It may sound like an oxymoron, but his gluten-free, free-range dishes (which are served with a knife and fork) are ticking all the right boxes and, excuse the pun, people are flocking there.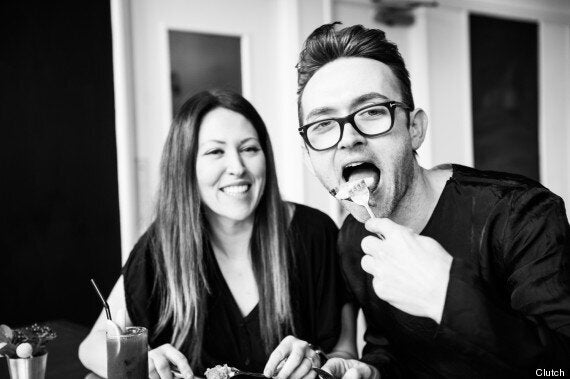 Anthony Ussher (left) and co-owner with Niamh Doyle, 33
"We want to change the reputation of fried chicken - why do we put up with greased-filled birds sold on every street corner in London? When done right, it can be a mind-blowing experience." he tells HuffPost UK Lifestyle. "I just can't understand why it hasn't been done before now!"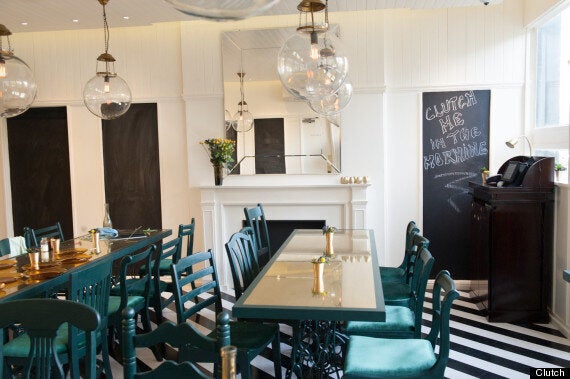 So how exactly is it healthier?
"Everything is cooked in healthier nut oils - which won't leave you feeling bloated and as if you've just eaten fried food - and we use fresh produce and quality ingredients," explains Anthony.
"The oil temperature is a vital aspect of how we maintain balance and the sides are specifically designed to breakdown the fats from the oils we use."
But if you think this east London hangout is just another hipster foodie trend for men with beards and gals in Doc Martins, think again.
Sundays at Clutch are aimed at families and those visiting local Columbia Road flower market - so he hopes for mass appeal. Of course, it wouldn't be east London if there wasn't some degree of hipster magnetism.
"Friday & Saturday nights are probably what you call foodie hipsters who want to have a good time over chicken chat," says Anthony.
"Later in the evening, we have a great DJ and it really kicks off on the dance floor. There aren't many other places in this part of Hoxton that you can have dinner in a cosy atmosphere, which then turns into a great fun night of dancing in an intimate space."
Sound good? Why not create your own healthy fried chicken at home, Clutch were kind enough to give us a recipe from their tasty menu.
Anthony Ussher's Sour n Spicy Chilli Wings recipe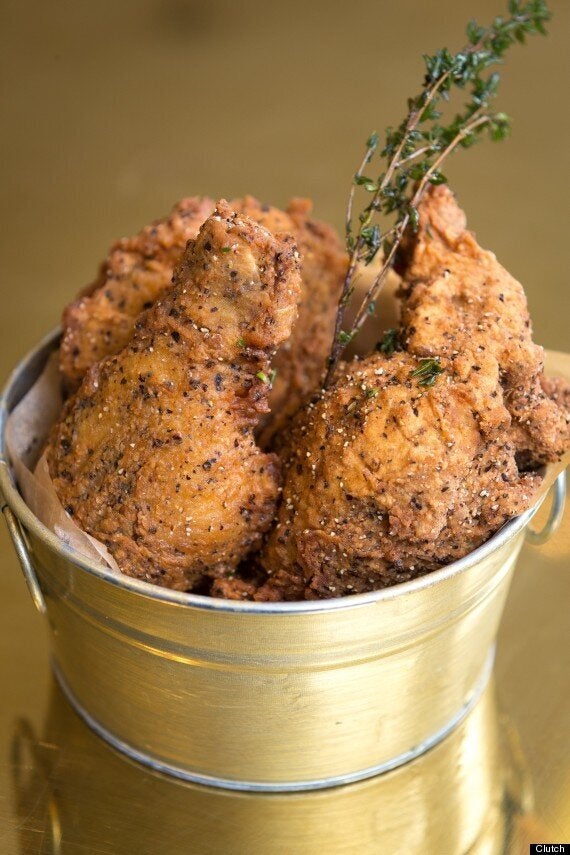 5grms Fresh Garlic Puree (Smoked)
10grms Fine diced Chilli (Green n Red)
Fold Hoi Sin Sauce and chilli paste together
Add both soy sauces
Mix finely diced chilli, garlic, ginger with rice vinegar, lime juice and honey
Add this miix to Hoi Sin and chilli mix
Finish with chopped coriander
Fry wings at 170 degrees for up to 4 minutes depending on size
Allow to rest for 1 minute and fold through the paste
Use half of one lime (grilled), finely chopped chilli and coriander sprig