'Longmire' star Katee Sackhoff has admitted it takes a certain kind of strength to play a very unnatural kind of mother in this week's spine-chilling release, 'Oculus'.
"You have to throw the vanity out of the window, as you're getting older as an actress, and agree to look as horrible as possible," she tells HuffPostUK.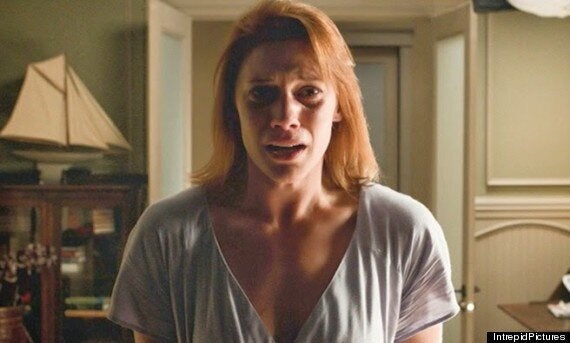 Katee Sackhoff stars in spine-chillder 'Oculus'
Katee's fanbase from 'Battlestar Galactica' and 'Longmire' might be surprised to see her disturbing turn in 'Oculus' – a psychological drama where a young girl (played by Karen Gillan) tries to exonerate her brother for a crime she believes was committed by a supernatural phenomenon. Katee plays the pair's mother, who might, or might not, have beaten her children.
"I wanted her to be as ugly as possible, because what she's attempting to do to her children is an incredibly ugly thing," she says.
Also starring in the film is Karen Gillan, a favourite with Doctor Who fans, but an unknown face to Katee – "I walked in not knowing who she was, and that was probably for the better," she says.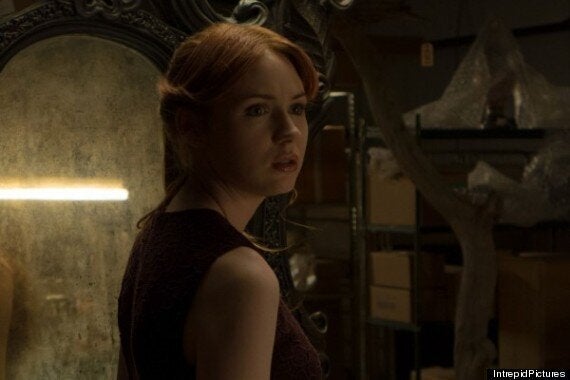 At the centre of 'Oculus' is the family mirror, something Katee admits, perhaps strangely for an actress, she has never actually liked in real life.
"I don't like mirrors, I never have," she says. "I find it interesting that, as people, we never actually see ourselves from someone else's eyes. I think that's a scary and vulnerable thing."
'Oculus' is in UK cinemas from today. Watch what happened when an audience in London were invited to a preview screening
Popular in the Community